DAREDEVIL NEWS
HOME
>
DAREDEVIL NEWS
>
2012-10-14-Daredevil-News-from-New-York-Comic-Con
10/14 - Daredevil News from New York Comic Con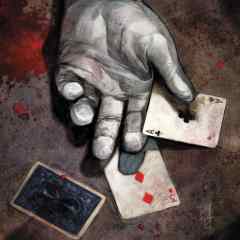 There was some Daredevil news from the Spider-Man panel today at New York Comic Con... here are the highlights...
Some of this information is slightly spoiler-ish, so read at your own risk...
S
P
O
I
L
E
R
S
* DAREDEVIL will join Marvel NOW! with issue #23
* The mystery villain (with ties all the way back to issue #3) will be revealed in issue #23
* DD will get help from Spidey, Ant-Man and... a new Stilt-Man?
* Spidey appears on the cover to #22, but it wasn't revealed if it is Peter Parker...
* A cover from DD: END OF DAYS #4 was also shown (above)
For more information, please check out the following links:
* CBR
* Marvel.com
* BleedingCool.com
* Newsarama
* Newsarama (DD #22 cover)

More DAREDEVIL News!