08/13 - Free Daredevil Panel
Earlier today I posted information for a free panel that all of you would be interested in seeing, if you lived in the NYC area.
The Made in NY Talks series is presenting Daredevil: Anatomy of a Scene on Wed. August 19, with several members of the Daredevil production team, including:
Phil Abraham, Director
Philip Silvera, Stunt Coordinator
Charlie Cox, Lead Actor
Chris Brewster, Stunt Double
Toni Barton, Art Director
Loren Weeks, Production Designer
The tickets were free, but as of this posting on the site, there is now a waitlist. But the event will be recorded, so hopefully it will be posted online soon thereafter.
If you are going, let me know!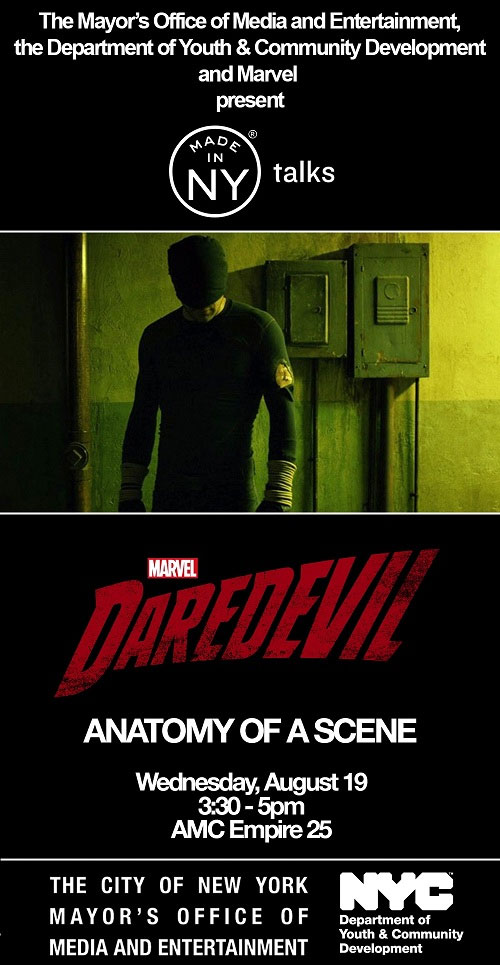 EventBrite
---