12/02 - DAREDEVIL 25 Spoilers
DAREDEVIL writer Chip Zdarsky warned readers on Twitter that issue #25 was going to sell out with a surprise revelation.
And he wasn't lying. Many stores were sold out and issues on eBay have been posted by scalpers trying to take advantage. Some of the variants are over $100.
So, what was the big news?
S
P
O
I
L
E
R
S
.
.
.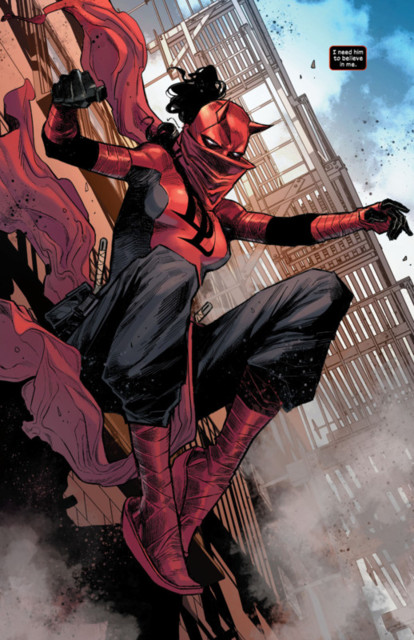 Yes, that is Elektra taking over as Daredevil.
But there's more to it, as it is shown there are some ulterior motives related to the Hand, Stick, and... The Red Fist.
Futhermore, you may want to check out KING IN BLACK #1 from this week too, as the new Daredevil makes an appearance there.
If you are curious to know how Stick is back, he returned during the events of SECRET WARS. You may want to also check out the FCBD SAVAGE AVENGERS comic to see an early story with Stick and Elektra.
The story continues in DAREDEVIL #26, which ships January 27th (8 weeks away).
Expect a second printing to be announced soon. More details when I get them.
If you want to learn more about the issue, check out the write up on Marvel.com...
Marvel.com