2020 NEWS
---
Follow updates to NEWS on

Click on the links to display article!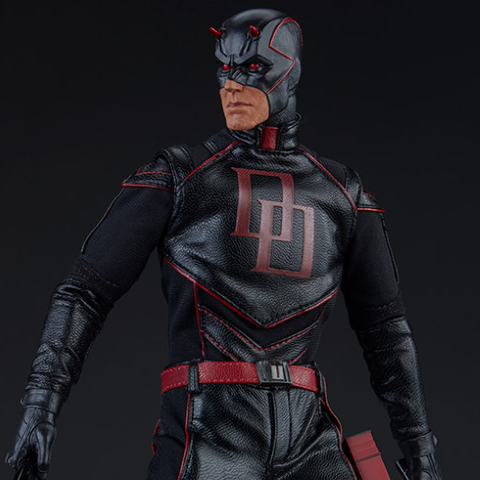 03/31 - Daredevil Shadowland Sideshow Figure
The Sideshow Daredevil Shadowland sixth scale figure is now available for order.
The limited edition of 400 pieces sells for $235 (US) and ships in 1-2 business days from Sideshow.
Pics and order details below!
Sideshow
---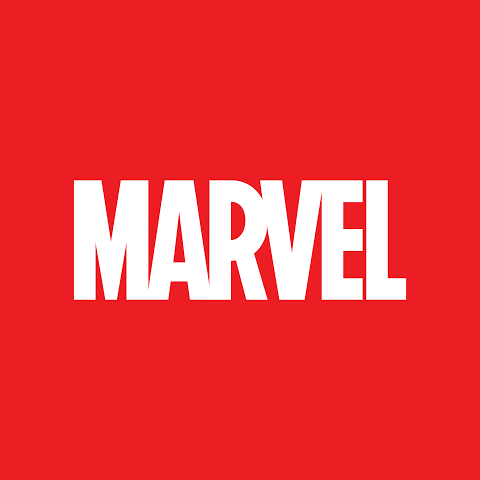 03/30 - DAREDEVIL #20 Delayed
While comics fans knew print comics were not coming out this week, there hadn't been any official word from Marvel about digital comics... until now.
Newsarama has posted a statement from Marvel's Dan Buckley that was addressed to comics retailers.
Buckley says:
To all our partners in the retailer community,

Thank you for all your notes, discussions, and the absolute resolve we have heard and seen from you over the past weeks. This situation has been challenging for everyone, and the safety and well-being of you, your families, and your communities continue to be at the front of our minds.

As you know, unfortunately there will not be any new print titles available at your shops this week. Marvel will also not be releasing any new comic book titles digitally on April 1. This is a fluid situation with details changing every day, so we appreciate your patience and understanding as we all navigate our way through this. As soon as more information is available, we will outline our longer-term plans and opportunities to support you and the industry.

If you have any questions in the meantime, please continue to reach out and share your feedback. Revised release dates for our April 1 titles will be shared in the coming weeks.

Please stay safe and well.

Dan Buckley President, Marvel Entertainment
At this time there's no word when Marvel will release new comics. Keep checking back for more updates and stay safe!
---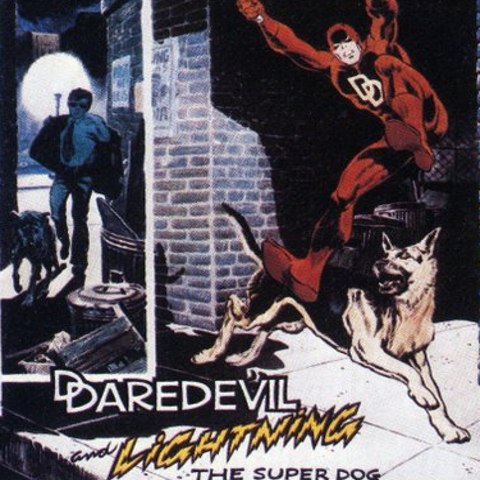 03/28 - 1982 Proposed Daredevil Cartoon
If you've been a long-time reader of the site, you've no doubt visited the CARTOONS section and seen some images from the proposed Daredevil cartoon from 1982.
We learned this week why the proposal never turned into a TV cartoon show...
It has to do with this cover: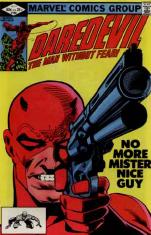 Marvel's Tom Brevoort commented on a tweet from Spinner Rack this week...
So, we didn't get this cartoon because the TV studio didn't like that Daredevil was associated with a threatening image of a gun.
If you've never seen the images before, here they are again... Daredevil with his trusty friend, Lightning the dog!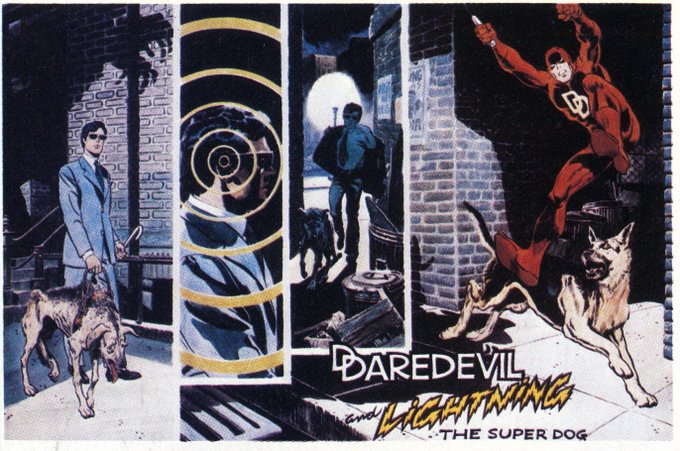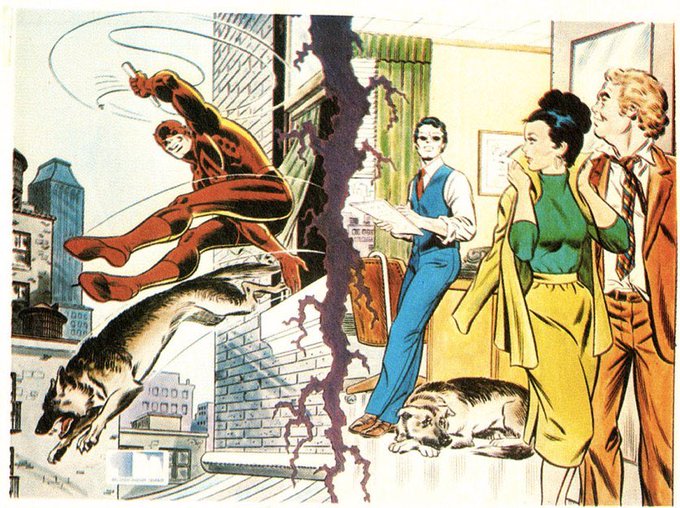 ---
03/27 - Shadowland Sideshow Figure
Sideshow has a new sixth scale Daredevil figure coming soon, and if you join their Facebook group you can get more details.
Here's a quick look at the figure. Looks like a redo of a previous DD one. No details on price yet.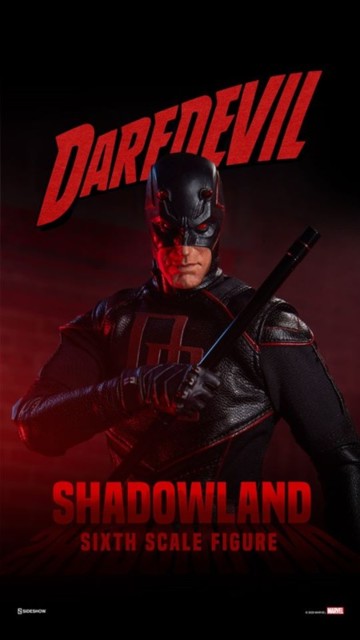 Facebook
---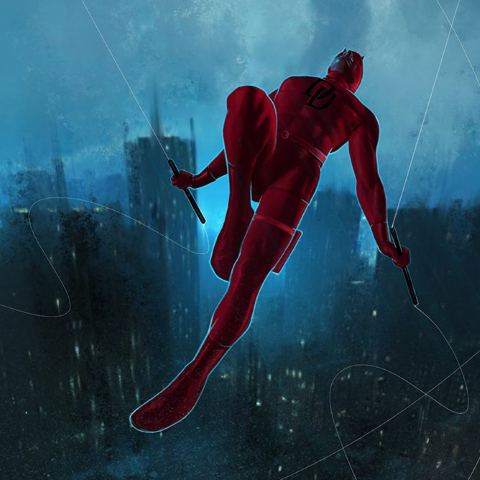 03/26 - Grey Matter Daredevil Print
Grey Matter Art has a new Daredevil print by Mark Chilcott available in a special limited run of 75.
You could also get an original Daredevil or Venom drawing as well by Chilcott.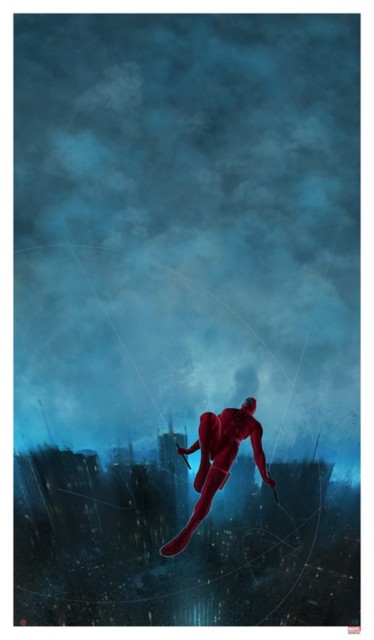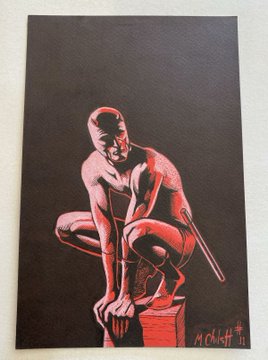 More details:
Grey Matter
---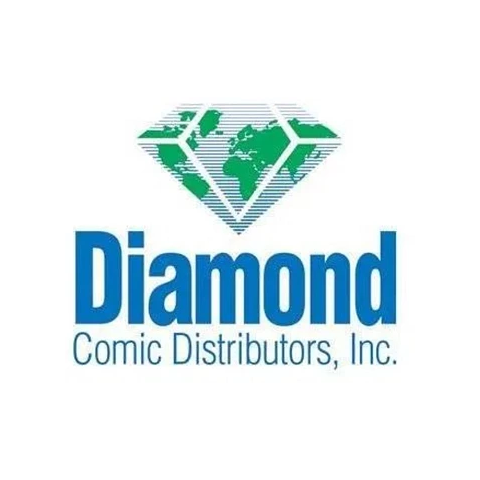 03/23 - Diamond Halts All New Shipments
Steve Geppi, Chairman & CEO of Diamond Distributors posted an official message on Diamond site in response to the COVID-19 outbreak.
The major step that will affect every comic shop is:
Product distributed by Diamond and slated for an on-sale date of April 1st or later will not be shipped to retailers until further notice.
At this time, re-orders may still be fulfilled, but no new products will be available. Many stores are already closed due to government mandated closures.
This first week affects DAREDEVIL on April 1st, as issue #20 was scheduled to ship. There is no official word from Marvel if their comics will be rescheduled or if the issues will be available digitally (which brings its own problems for comic shops if fans get a digital copy instead of a physical copy).
What will the comic industry look like once the COVID-19 outbreak is under control?
Shipping dates on the main part of the site will be adjusted to reflect "to be determined". The full statement from Geppi is below:
Diamond
---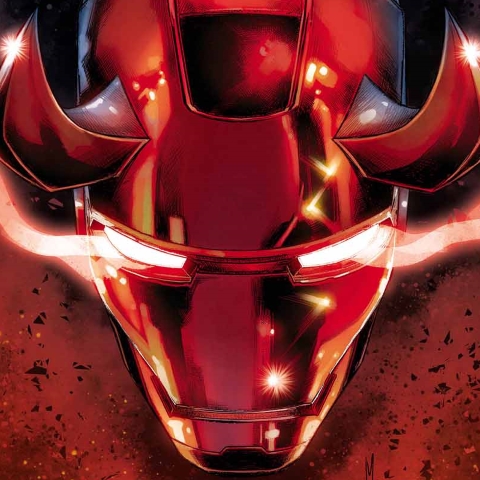 03/19 - DAREDEVIL June 2020 Solicits
June Marvel solicits have been released and we have a very curious cover for #22. Francesco Mobili returns on art, with Marco Checchetto providing the cover. We also have the Last Rites Epic Collection coming.
DAREDEVIL June 2020 Solicits
---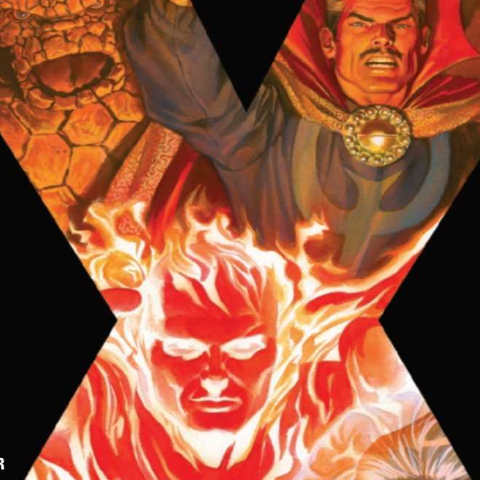 03/18 - MARVELS X #3 Preview
The Earth X prequel continues and this version of Daredevil continues his appearance from last issue...
(W) Alex Ross, Jim Krueger (A) Well-Bee (CA) Alex Ross
There's something hunting the last boy on Earth. Something that doesn't want him to be the cure and restoration of humanity. And no matter what Spider-Man or Daredevil or even Doctor Strange do to try to protect him, they can't save him from an entire world of monsters. Alex Ross, Jim Krueger and Well Bee continue this fantastic prequel to the EARTH X Trilogy.
Rated T
---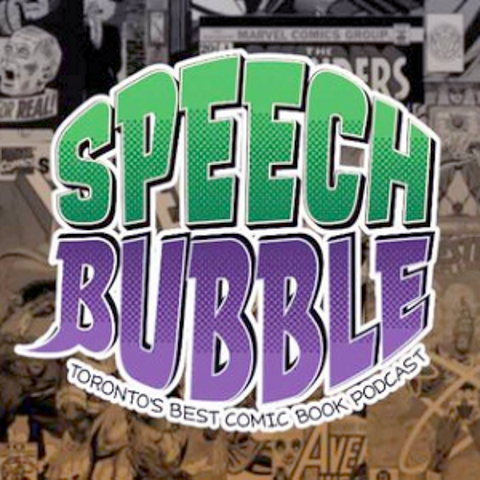 03/16 - Chip Zdarsky Interview
DAREDEVIL writer Chip Zdarsky spoke with the Speech Bubble podcast about many of his past & present projects.
He talked about how he pitched the title at the Marvel retreat and also some comments on his favourite DAREDEVIL runs.
Zdarsky talks about DD about half-way through the podcast.
Speech Bubble
---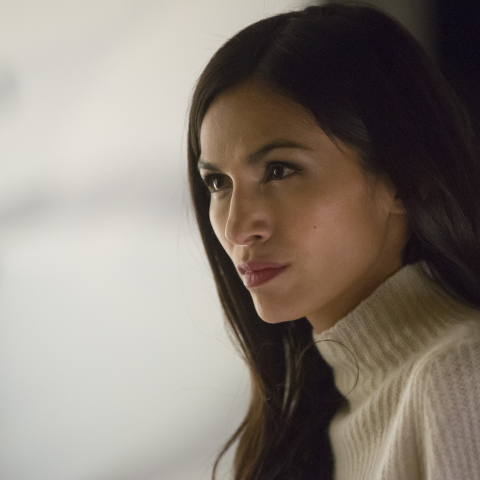 03/15 - Elodie Yung Interview
Actress Elodie Yung was a guest at the Middle East Film & Comic Con, and she sat down with the Gulf News tabloid for an interview about her work as Elektra on the Netflix show.
She also talked about the show's cancellation and her new show coming on Disney+.
Gulf News
---
Click on links to display articles below...
2020/03/13/Daredevil-Links
---
2020/03/08/Nyla-Skin-Returns
---
2020/03/07/HAWKEYE-FREEFALL-4-Preview
---
2020/03/04/DAREDEVIL-19-Sketches
---
2020/02/28/DAREDEVIL-19-Preview
---
2020/02/20/May-2020-Daredevil-Solicits
---
2020/02/20/DAREDEVIL-Sales-Data
---
2020/02/19/DAREDEVIL-Annual-One-More-Day
---
2020/02/17/DAREDEVIL-Inferno
---
2020/02/14/DAREDEVIL-18-Preview
---
2020/02/12/Recent-Daredevil-Appearances
---
2020/02/07/MAN-WITHOUT-FEAR-MARVEL-SELECT
---
2020/02/06/DAREDEVIL-Back-in-Red
---
2020/02/05/DAREDEVIL-19-Spider-Woman-Variant
---
2020/01/31/Holly-Cinnamon-Interview
---
2020/01/30/DAREDEVIL-17-Preview
---
2020/01/28/Marco-Checchetto-Interview
---
2020/01/23/April-2020-Daredevil-Solicits
---
2020/01/21/DAREDEVIL-20-Marvel-Zombies-Variant-Sliney
---
2020/01/21/DAREDEVIL-18-Rivera-Gwen-Stacy-Variant
---
2020/01/16/24-Years-of-Man-Without-Fear
---
2020/01/10/More-Tedesco-Sketches
---