NEWS
Your #1 trusted source for all Daredevil-related news since 1996!
Please check out the new archive of news!
---
Archive
NEWS from 2012
|
NEWS from 2011
|
NEWS from 2010
|
NEWS from 2009
|
NEWS from 2008
|
NEWS from 2007
|
NEWS from 2006
|
NEWS from 2005
|
NEWS from 2004
|
NEWS from 2003
|
NEWS from 2002
|
NEWS from 2001
|
NEWS from 2000
|
NEWS from 1999
|
NEWS from 1998
|
NEWS from 1997
---
Latest headlines...
---
December 2013
---
12/06 - Drew Goddard Confirmed For Daredevil Netflix Series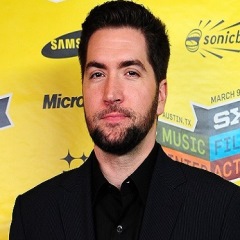 As reported here on November 12th, Drew Goddard was the frontrunner to helm the Netflix Daredevil series that is coming in 2015. Today Marvel.com confirmed the news, saying Goddard will write and direct the first episode, and will be the Showrunner and Executive Producer. Certainly is good news, but let's hope the casting of Daredevil is also well-received.
Marvel.com
12/03 - CBR Top 10 Daredevil Storylines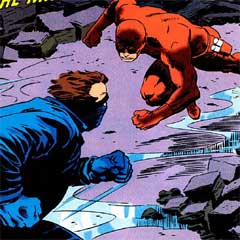 CBR's Marc Buxton posted his take on the Top 10 creative runs on DAREDEVIL, and DD fans are sure to have an opinion on some of his choices. While some of the more well-known runs are featured, he also chooses some runs that aren't quite as well-known or well-received. Have a read and let me know what you think on the board.
CBR
12/03 - Ben Affleck talks Batman and Daredevil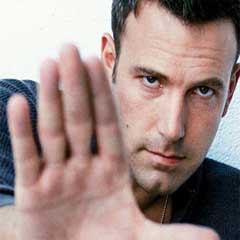 Playboy magazine has a new interview with Ben Affleck and he had a few choice words about his Daredevil experience and how it has motivated him for his forthcoming Batman role.
The only movie I actually regret is Daredevil. It just kills me. I love that story, that character, and the fact that it got fucked up the way it did stays with me. Maybe that's part of the motivation to do Batman.
More quotes at Latino Review...
Latino Review
12/02 - Mark Waid Interview at Comic Vine
Mark Waid was at the Long Beach Comic and Horror Con and sat down with Comic Vine for an interview. They spoke about DAREDEVIL (before the relaunch announcement) and all of Waid's other projects.
---
November 2013
---
11/30 - DAREDEVIL: DARK NIGHTS #7 Preview
DAREDEVIL: DARK NIGHTS #7 ships next week on December 4th. Here is a sneak preview, courtesy of Marvel!
Jimmy Palmiotti, Thony Silas, Nelson DeCastro and Amanda Conner continue their arc!
11/26 - More News on DAREDEVIL #1
There has been lots of news today about DAREDEVIL #1, and let's begin with the official press release from Marvel: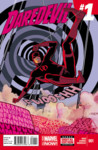 Superstar Storytellers MARK WAID & CHRIS SAMNEE Re-Team for DAREDEVIL #1!
The Critically Acclaimed Creative Team Returns!
New York, NY -- November 26th, 2013 -- You just can't keep the Man Without Fear down! Matt Murdock makes his All-New Marvel NOW! debut with an exciting new monthly series starting with Daredevil #1 this March!

Beloved by critics and fans alike, Eisner-Award winning storytellers Mark Waid (Captain America, The Amazing Spider-Man) and Chris Samnee (Thor: The Mighty Avenger) re-team to take Marvel's fearless hero in a bold new direction -- starting with a move to The City by the Bay!

Spinning out of the groundbreaking new Infinite Comic series Daredevil: Road Warrior, Daredevil #1 marks a new start for Matt Murdock. Armed with an imperceptible radar sense and a passion for justice -- the blind lawyer from Hell's Kitchen is ready to make his mark on the Golden City's streets. But, San Francisco local vigilante, The Shroud is already keeping the street safe -- and he's not ready to share the spotlight!

Big changes are in store for the Man Without Fear -- as old haunt -- and familiar faces emerge ready to give the devil his due!

"Mark and Chris (along with Javier Rodriguez and Joe Caramagna) have made history on Daredevil over the past couple years," said Senior Editor Stephen Wacker. "But their new plans for the Man Without Fear are their most exciting yet. This is a perfect place to jump on see what everyone is talking about."

Every FIRST ISSUE bearing the All New Marvel NOW! branding includes a code for a free digital copy of that same comic on the Marvel Comics app for iOS and Android devices.

Once again, the biggest creators bring you the biggest characters in the biggest stories.... and it's happening NOW!

Daredevil #1 strikes this March! For more on Moon Knight & All-New Marvel NOW!, please visit now.marvel.com and join in the conversation on Twitter with hashtag #MarvelNOW.
Then there were various interviews with Mark Waid and Chris Samnee posted, that revealed quite a bit about the direction of the story and why DD making the move to San Francisco.
CBR: Waid Gives San Francisco a Guardian "Daredevil"
Newsarama: DAREDEVIL Returns... And So Do Waid & Samnee, Spilling Secrets
IGN: Mark Waid and Chris Samnee Give Daredevil a Fresh Start
MARVEL: All-New Marvel NOW! Q&A: Daredevil
And last, but certainly not least... Alex Ross will be painting a variant cover to DAREDEVIL #1. CBR has the exclusive first look!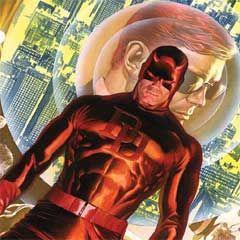 CBR: EXCLUSIVE: Alex Ross Covers Marvel's New "Daredevil" #1
As always, keep checking back for more news!
11/25 - DAREDEVIL #1, March 2014!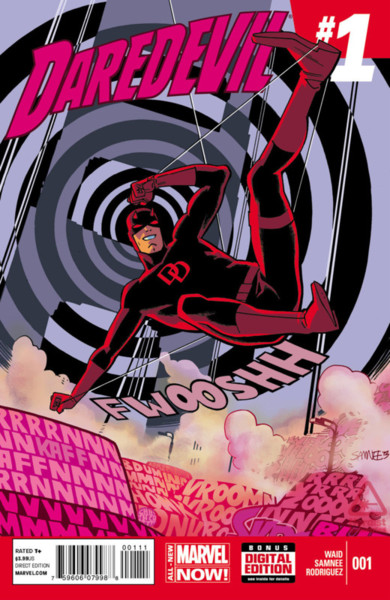 We don't have to wait any longer... Marvel has finally revealed what most of us were suspecting, that DAREDEVIL will be relaunched in March with the exact same creative team of Waid, Samnee, Rodriguez and Caramagna.
Following the DAREDEVIL: ROAD WARRIOR digital series by Waid and Krause, DAREDEVIL #1 will ship with Matt Murdock making a trek across the country to San Francisco.
Nerdist.com had a chance to speak with Mark Waid and Chris Samnee and they give some insight about the change, the relaunch and more.
Nerdist.com
So, Daredevil fans, what do you think of this news? You will notice that the price is $3.99... will it stay that way for issue #2?
11/20 - DAREDEVIL 34 First Look
DAREDEVIL #34 First Look!
Justice is Blind! Your First Look at DAREDEVIL #34!

This December, Marvel's fearless hero becomes the most wanted man in New York City in the action-packed Daredevil #34! From award-winning writer Mark Waid and acclaimed artist Javier Rodriguez . Matt Murdock has returned to a New York City that wants him dead! The Sons of the Serpent are out to take down the Man Without Fear before he can completely dismantle them! But when your enemy controls the entire city's justice system and more, enemies are everywhere! Where can you turn when everyone is a bad guy? The odds are stacked against him this December -- and that's just the way he likes it! All leading up to the biggest life changing event for ol' hornhead. No fan of the man without fear can afford to miss the exciting Daredevil #34!

DAREDEVIL #34 (OCT130712)
Written by MARK WAID
Art by JAVIER RODRIGUEZ
Cover by CHRIS SAMNEE
FOC . 11/25/2013, On-Sale . 12/18/2013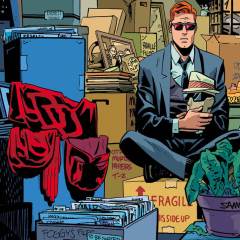 11/16 - DAREDEVIL February 2014 Solicits
February 2014 solicits are now up on the site!
* DAREDEVIL #36 by Waid, Samnee and Rodriguez... the final issue.
* Also got the DD appearance in SUPERIOR SPIDER-MAN TEAM-UP #10.
* There are some early solicits for the DARK NIGHTS TPB, as well as the 8th volume of the MARVEL MASTERWORKS.
DAREDEVIL February 2014 Solicits
11/15 - DAREDEVIL 33 Preview
DAREDEVIL #33 comes out November 20th by Waid, Samnee, Copland & Rodriguez, and here's the preview! Spoilers ahead!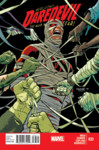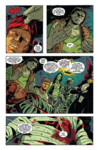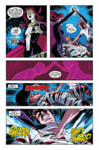 11/12 - Drew Goddard in talks to write Daredevil show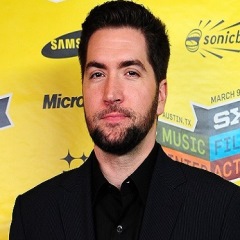 The Wrap has exclusive news that LOST, World War Z and CABIN IN THE WOODS writer Drew Goddard is in negotiations to write the Daredevil show for Netflix.
Daredevil fans will remember that Goddard had expressed interest in Daredevil in 2012 in an interview with Collider that you can view here around the 4:00 mark:
What do you guys think? Goddard is a longtime fan of DD and this news sounds good.
The Wrap
11/07 - Daredevil TV Show on Netflix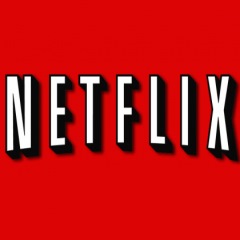 Marvel Studios' Kevin Feige has been dropping hints lately that we would be hearing some news about Daredevil "soon", and... The news broke this morning, as it was announced that Daredevil, Luke Cage, Jessica Jones and Iron Fist will be produced as TV series on Netflix. The first show will be Daredevil in 2015!
Here's the press release:
The Walt Disney Co. (NYSE: DIS) and Netflix Inc. (NASDAQ: NFLX) today announced an unprecedented deal for Marvel TV to bring multiple original series of live-action adventures of four of Marvel's most popular characters exclusively to the world's leading Internet TV Network beginning in 2015. This pioneering agreement calls for Marvel to develop four serialized programs leading to a mini-series programming event.

Led by a series focused on "Daredevil," followed by "Jessica Jones," "Iron Fist" and "Luke Cage," the epic will unfold over multiple years of original programming, taking Netflix members deep into the gritty world of heroes and villains of Hell's Kitchen, New York. Netflix has committed to a minimum of four, thirteen episodes series and a culminating Marvel's "The Defenders" mini-series event that reimagines a dream team of self-sacrificing, heroic characters.

Produced by Marvel Television in association with ABC Television Studios, this groundbreaking deal is Marvel's most ambitious foray yet into live-action TV storytelling.

"This deal is unparalleled in its scope and size, and reinforces our commitment to deliver Marvel's brand, content and characters across all platforms of storytelling. Netflix offers an incredible platform for the kind of rich storytelling that is Marvel.s specialty," said Alan Fine, President of Marvel Entertainment. "This serialized epic expands the narrative possibilities of on-demand television and gives fans the flexibility to immerse themselves how and when they want in what's sure to be a thrilling and engaging adventure."

"Marvel's movies, such as 'Iron Man' and 'Marvel's The Avengers,' are huge favorites on our service around the world. Like Disney, Marvel is a known and loved brand that travels," said Netflix Chief Content Officer Ted Sarandos. "With 'House of Cards' and our other original series, we have pioneered new approaches to storytelling and to global distribution and we're thrilled to be working with Disney and Marvel to take our brand of television to new levels with a creative project of this magnitude."

This new original TV deal follows last year's landmark movie distribution deal through which, beginning with 2016 theatrically released feature films, Netflix will be the exclusive U.S. subscription television service for first-run, live-action and animated movies from the Walt Disney Studios, including titles from Disney, Walt Disney Animation Studios, Pixar Animation Studios, Marvel Studios, Disneynature and Lucasfilm. Netflix members can currently enjoy a wide range of Disney, ABC TV and Disney Channel films and shows across the 41 countries where Netflix operates.

About The Walt Disney Company

The Walt Disney Company, together with its subsidiaries and affiliates, is a leading diversified international entertainment and media enterprise with five business segments: media networks, parks and resorts, studio entertainment, consumer products and interactive media. Disney is a Dow 30 company and had annual revenues of $42.3 billion in its Fiscal Year 2012.

About Netflix

Netflix is the world's leading Internet television network with over 40 million members in more than 40 countries enjoying more than one billion hours of TV shows and movies per month, including original series. For one low monthly price, Netflix members can watch as much as they want, anytime, anywhere, on nearly any Internet-connected screen. Members can play, pause and resume watching, all without commercials or commitments.
SO what do you think? Does this news excite you or were you hoping for a movie?
Share your views on the message board!
DAREDEVIL series coming to Netflix in 2015
UPDATE: Deadline posted some comments from Disney CEO Bob Iger about the Netflix deal, saying the characters are "not among the most popular" and "were never going to become feature films". But he does say that could change if the shows do well on Netflix. Click on the Deadline link for more info!
11/06 - Daredevil Fan Question of the Month
November's fan question is now up!
Which one of Matt's love interests is your favorite character?
I already have over 25 responses from Twitter, so please send me your answer through email (question [at] manwithoutfear [dot] com) or Twitter (@manwithoutfear). Always cool to see the various answers from all of you.
Daredevil Fan Question of the Month
11/06 - Interview with Jason Copland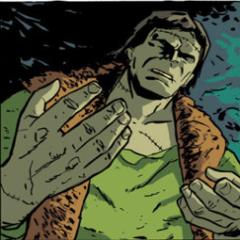 Jason Copland will be drawing DAREDEVIL #33 in a few short weeks, and I had a chance to speak with him about the issue and what it's like for him to work on his favourite character. Hope you enjoy the interview and many thanks to Mr. Copland!
Interview with Jason Copland
11/01 - Waid and Krause talk Infinite Comics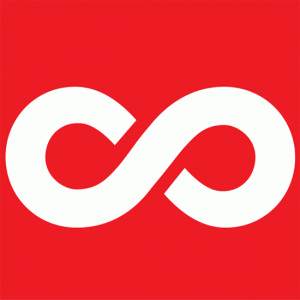 You've seen the announcement yesterday about DAREDEVIL: ROAD WARRIOR, and there was an interview on Marvel.com as well about it.
Today there were more interviews with the creative team.
First up was an interview with Mark Waid and Peter Krause at CBR. When asked if this was definitely the end of his run on DAREDEVIL, Waid replied:
It's the end of something. How about that? [Laughs] It's a different way of helping celebrate the 50th anniversary of the character. That's sort of the impetus here, too.
Next up was an interview with Mark Waid at Newsarama. Waid comments:
The ability working in digital lends to showcasing the bizarre, unusual ways in which both of them view the world - that was a big lure for me.
Marvel editor-in-chief Axel Alonso also chimed in with some comments from his Axel-in-Charge column at CBR.
I love the idea of Matt dealing with the unique culture and geography of San Francisco, jumping from building to building in the Embarcadero, visiting La Taqueria in the Mission [Laughs]
DAREDEVIL: ROAD WARRIOR will begin in February, 2014.
CBR - Waid & Krause Map Out Daredevil's Digital Road Trip
Newsarama - WAID & DAREDEVIL Plot Farewell Road Trip to San Francisco
CBR - Axel-In-Charge: Changes Sweep X-Men, Winter Soldier & Daredevil
---
October 2013
---
10/31 - DAREDEVIL: ROAD WARRIOR
The Mark Waid and Chris Samnee story in DAREDEVIL may be ending with #36, but Daredevil will continue in digital form as DAREDEVIL: ROAD WARRIOR, by Waid and artist Peter Krause. Here's the press release from Marvel, and be sure to check out the link in the release for an interview with Waid and Krause.
DAREDEVIL and Mark Waid go from PRINT to INFINITE COMICS!
Fan-Favorite Series Continues for Digital-Only Infinite Comic Series!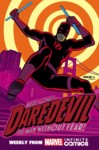 New York, NY -- October 31st, 2013 -- Gear up for a road trip unlike anything you've ever experienced as Matt Murdock heads west in Daredevil: Road Warrior -- the latest game-changing Infinite Comic hitting digital devices this February! Following other blockbuster Infinite Comic series like Wolverine: Japan's Most Wanted & Iron Man: Fatal Frontier, Daredevil: Road Warrior is designed specifically for mobile devices and fully embraces the technological opportunities -- while still staying true to the medium's greatest strengths!

Acclaimed Daredevil writer Mark Waid teams with artist Peter Krause to take Matt Murdock on a brand new journey full of adventure, excitement, and more than a few dangers! Launching the week after Daredevil #36, the final issue of Waid's and artist Chris Samnee's award-winning series -- Daredevil: Road Warrior finds the Man Without Fear beginning his coast-to-coast journey from the Big Apple to sunny California!

"Matt's beginning a whole new chapter in his life following the events of Daredevil #36, and he's excited but apprehensive at the same time," Waid said in an interview with Marvel.com. "You can be a Man Without Fear and still be a little worried about where the next paycheck is coming from. Daredevil: Road Warrior is a coast-to-coast adventure/chase with thrills aplenty."

Is the west coast a new beginning for the Man Without Fear? Or can you take the crimefighter out of the city -- but never the city out of the crimefighter? Find out as Daredevil begins his grand journey this February in Daredevil: Road Warrior!

Available right at your fingertips, these new Infinite Comics will be available for purchase this February on the Marvel Comics app (for iPhone®, iPad®, iPod Touch® & Android(TM) devices) and online in the Marvel Digital Comics Shop!
10/30 - DAREDEVIL: DARK NIGHTS 6 Preview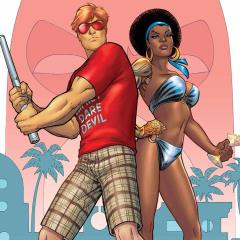 Comic Vine has an exclusive preview of Jimmy Palmiotti and Thony Silas's first issue of their arc in DAREDEVIL: DARK NIGHTS.
. Matt Murdock is brought to the Caribbean by a client fleeing persecution, and he's got a new partner for this case - the Fearless Defender herself, MISTY KNIGHT!
. Daredevil legend Jimmy Palmiotti teams with rising star Thony Silas for the latest, greatest Dark Nights event: IN THE NAME OF THE KING!
DAREDEVIL: DARK NIGHTS #6, with a cover by Amanda Conner, ships November 6.
Comic Vine
10/24 - DAREDEVIL 33 First Look
DAREDEVIL #33 First Look!
The Man Without Fear Meets The Legion of Monsters! Your First Look At DAREDEVIL 33!

This November, Matt battles for survival against supernatural foes unlike any other in the terrifying Daredevil #33!
From the award-winning creative team of Mark Waid and Chris Samnee comes one of the strangest Daredevil tales yet!
The Man Without Fear's quest to end the Sons of the Serpent organization has put him in the undead clutches of the ghastly Legion of Monsters!
Now, Daredevil must battle against Zombies, Werewolves, Mummies, and even the Daughter of Satan!
Not to mention the Sons of the Serpent themselves! With these frightening foes closing in, is it possible the Man Without Fear might just be afraid of something after all? Don.t miss the shocking Daredevil #33 for the answer!

DAREDEVIL #33 (SEP130728)
MARK WAID & CHRIS SAMNEE -- Storytellers
PENCILS & INKS by JASON COPLAND
Cover by CHRIS SAMNEE

FOC . 10/28/2013, On-Sale . 11/20/2013
10/23 - Kevin Feige talks more Daredevil
Empire Magazine had a Google Hangout with Marvel Studios' Kevin Feige. Here's what he had to say about Daredevil:
Daredevil is back at Marvel and there are lots of talented people trying to figure out what to do with him. We love Daredevil, there are amazing stories... the Bendis run, his 5-6 year run is amazing, went into a Brubaker run which is amazing, and all sorts of things before that era that we could use. I think you can bet on seeing something on Daredevil in the not-too-distant future.
Go to around the 14:00 mark for the DD comments.
10/23 - Is DAREDEVIL ending with issue #36?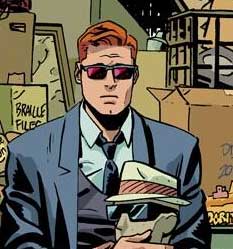 If you've read today's issue of DAREDEVIL #32, you've probably seen some hints of some news in the letter column.
Chris Samnee posted a cover to issue #36, "the final issue" and now sites are saying DAREDEVIL is ending with issue #36. (check out the Easter eggs on the cover)
If DD is really ending, let's hope a relaunch is around the corner. Better get started working on adding Volume 4 to the site's database.
CBR
10/21 - Legion of Monsters in DAREDEVIL #32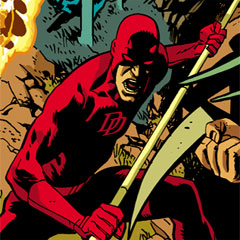 Newsarama has a quick interview with Daredevil writer Mark Waid, where he discusses this week's issue and hints at what is coming up in issue #33. He also teases about celebrations for DD's 50th anniversary next year.
Newsarama
10/20 - Kevin Feige talks Daredevil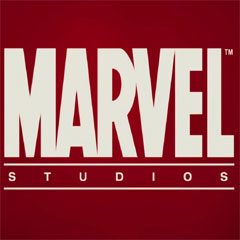 Bleeding Cool spoke with Marvel Studios' Kevin Feige and there was a small tidbit about Daredevil:
"We're trying to figure out what to do with Daredevil now. Punisher could show up at one point. You know, once we get characters back into the Marvel fold we don't want to do something right away, we want to do the smart thing at the smart time."
Not sure if this means they are actively preparing a DD project, but at least he's not being ignored.
Bleeding Cool
10/18 - DAREDEVIL 32 Preview
DAREDEVIL #32 comes out October 23rd, by Waid, Samnee & Rodriguez, and here's the preview! Spoilers ahead!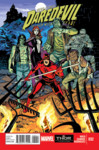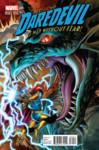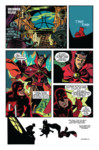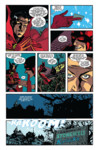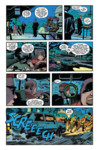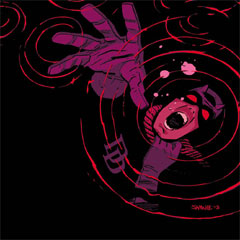 10/17 - DAREDEVIL January 2014 Solicits
January 2014 solicits are now up on the site, and we've got a lot to look forward to.
* DAREDEVIL #35 by Waid, Samnee and Rodriguez, as DD takes on the Sons of the Serpent again. With a special guest.
* DAREDEVIL: DARK NIGHTS #8 is the final part of the story by Jimmy Palmiotti, Amanda Conner and Thony Silas. And the final issue of the mini series.
* Also got the DD appearance in SUPERIOR SPIDER-MAN TEAM-UP #9.
DAREDEVIL January 2014 Solicits
10/14 - Interview with Javier Rodriguez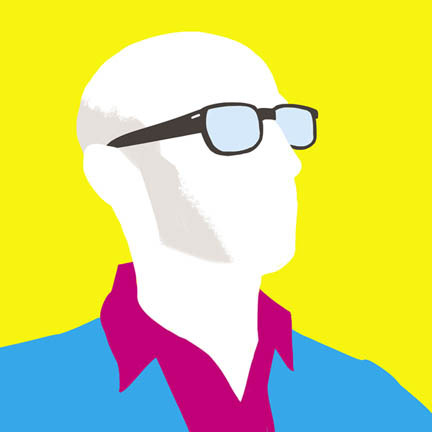 Javier Rodriguez has been a part of the new DAREDEVIL series right from the start, as colorist and recently as artist. Here we talk about all things DAREDEVIL and his work with Mark Waid, Paolo Rivera and Chris Samnee.
Hope you guys enjoy the interview and many thanks to Mr. Rodriguez for taking time out of his busy schedule to fit this interview in. Much appreciated.
Interview with Javier Rodriguez
10/14 - Elektra by Wells and Del Mundo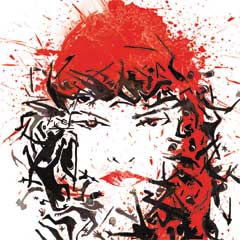 Announced at the New York Comic Con yesterday was the new ELEKTRA series by writer Zeb Wells and artist Mike Del Mundo.
The new series will start in March 2014, and will focus on the "assassin" aspect of her character. Wells, of course, has past experience with Elektra, writing the DARK REIGN: ELEKTRA series and the recent SAVAGE WOLVERINE arc.
Wells and Del Mundo spoke with Comic Book Resources and Newsarama (links below) and have a look at the gorgeous covers to issues #1 and #2.
NYCC: Wells' "Elektra" hunts for Redemption
NYCC 2013: Wells & Del Mundo Go For The Kill in ELEKTRA
10/08 - Fresh Scream Production Daredevil Fan Film
There's another new Daredevil fan film out there, and this one comes from Fresh Scream Production. It's a pretty cool take on DD's origin and has some great effects. It is in Italian, but you'll recognize lots of familiar scenes and is easy to follow.
10/02 - Daredevil Fan Question of the Month
October's fan question is now up!
Was there a time when you stopped reading DAREDEVIL?
I already have over 25 responses from Twitter, so please send me your answer through email (question [at] manwithoutfear [dot] com) or Twitter (@manwithoutfear). Always cool to see the various answers from all of you.
Daredevil Fan Question of the Month