2018 NEWS
---
Follow updates to NEWS on

Click on the links to display article!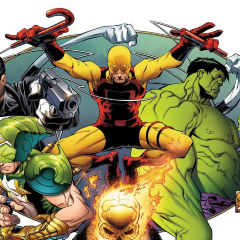 08/17 - More Marvel Knights Information
Marvel has revealed more information about the new Marvel Knights event coming in November.
There will be a six issue series with Daredevil, Punisher, Black Panther, Elektra and others. As previously announced, the writers are Donny Cates, Matthew Rosenberg, Tini Howard and Vita Ayala.
Joining them are Travel Foreman on issue #1 and Niko Henrichon on issue #2.
Covers will be drawn by Geoff Shaw, and Jae Lee will have a set of variant covers.
There will also be a digital comics promotion, and a variant program with covers by John Cassaday, JG Jones and Terry Dodson.
Marvel released a promo image by Joe Quesada.
More details at the Marvel site...
Marvel.com
---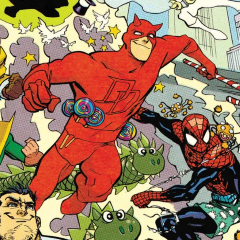 08/17 - DAREDEVIL ANNUAL Interview
The DAREDEVIL ANNUAL by Erica Schultz and Marcio Takara is coming August 29th, and Newsarama has some preview art and also an interview with the creative duo.
The story will revolve around Misty Knight and Daredevil's first encounter.
"Matt is already Daredevil, but we explore his earlier days on the gritty streets of New York. The story mainly focuses on Misty Knight and her relationship with Daredevil and other superheroes. As a detective with the New York Police Department, Misty has very strong feelings about the superheroes (and supervillains) running around New York."
More details at Newsarama!
Newsarama
Reminder that there are multiple covers for the issue, including an exclusive from IGComicstore by Gabriele Dell'Otto.
---
08/17 - DAREDEVIL #607 Preview
CHARLES SOULE (W)
PHIL NOTO (A/C)
• Once Matt Murdock's alter-alter ego and fake twin brother, Mike Murdock has been made flesh and blood thanks to the Inhuman Reader.
• But Mike Murdock has motivations of his own, and all the cunning and skill of his "brother" Matt at his disposal to make them come to fruition.
• And things only get worse as Mike zeroes in on the people Matt cares about most!
32 PGS./Rated T+ …$3.99
DAREDEVIL #607, by Soule and Noto ships August 22nd.
DAREDEVIL #607 Preview
---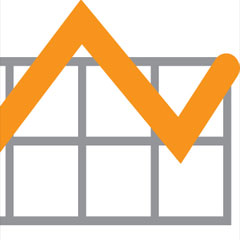 08/14 - DAREDEVIL Sales Data
Sales data for DAREDEVIL has been updated up to the milestone #605 issue.
DAREDEVIL double shipped in May, but all the issues lost all the gains associated with the milestone #600.
With July's #605, DD is now at 24K, which may be the lowest it has ever been... but remember, this does not include digital downloads.
| | | | | |
| --- | --- | --- | --- | --- |
| 07/2018 | 86 | #605 | 24.0 | -0.7 |
| 06/2018 | 87 | #604 | 24.7 | -0.2 |
| 05/2018 | 88 | #603 | 24.9 | -5.0 |
| 05/2018 | 63 | #602 | 29.9 | -0.3 |
| 04/2018 | 67 | #601 | 30.2 | -36.9 |
DAREDEVIL Sales Data
---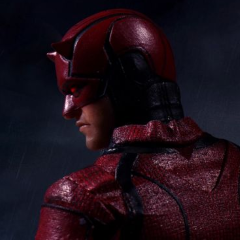 08/06 - Latest Daredevil Merchandise
Some updates for Daredevil-related merchandise now available for pre-order, or coming very soon...
Sideshow Art Print
The Sideshow art print was available framed on Friday, and the remaining copies are now on sale. The print run is only 250, so it you are interested, get your copy soon...
Mezco Toyz Netflix Daredevil
The Netflix version of Daredevil is now listed on Mezco Toyz's website in their One:12 line. Stay tuned for the black costume which should be coming out soon as well.
Daredevil Halloween Costume
Party City will be selling a Netflix Daredevil costume, starting online this week...
New Mondo Vinyl
While not a DAREDEVIL record, the latest editions from MONDO may be of interest... THE PUNISHER is on sale starting this Wednesday...
Defenders SDCC set
If you missed getting the SDCC Defenders Marvel Legends set, starting August 13th, it will be on sale at the Hasbro site...
DAREDEVIL ANNUAL IGComicStore exclusives
The IGComicStore exclusive covers for DAREDEVIL ANNUAL #1 will be available for pre-order on August 11th at 10AM CT. The Virgin edition is limited to 600 copies and the classic edition is limited to 800 copies.
---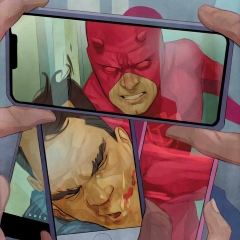 08/03 - DAREDEVIL #606 Preview
CHARLES SOULE (W)
PHIL NOTO (A/C)
• Spinning out of the events of THE HUNT FOR WOLVERINE: WEAPON LOST, a nightmare Matt Murdock never knew he'd have has come true — MIKE MURDOCK IS FLESH AND BLOOD IN THE MARVEL UNIVERSE!
• Now, there's someone running around with Matt Murdock's face, which can only spell trouble for the Mayor Without Fear!
32 PGS./Rated T+ …$3.99
DAREDEVIL #606, by Soule and Noto ships August 8th.
DAREDEVIL #606 Preview
---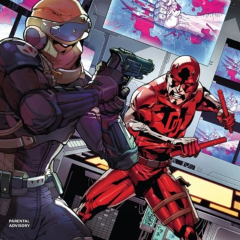 07/31 - WEAPON LOST #4 Preview
CHARLES SOULE (W) • MATTEO BUFFAGNI (A)
COVER BY GIUSEPPE CAMUNCOLI
VARIANT COVER BY RON GARNEY
WEAPON FOUND?
Logan was turned into a weapon long ago — controlled, experimented on, but ultimately lost. Now, Daredevil and his crew learn what happens if someone else takes up that weapon…
32 PGS./Parental Advisory …$3.99
HUNT FOR WOLVERINE: WEAPON LOST #4 ships August 1st.
---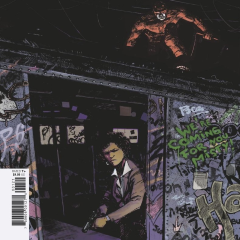 07/31 - DAREDEVIL ANNUAL Variant Covers
Here's your first look of some variant covers coming for the DAREDEVIL ANNUAL on August 29th.
The first is the regular variant by artist Gerardo Zaffino, featuring Daredevil and Misty Knight.
The second is an exclusive through IGComicStore.com, that will be available in regular trade dress, and "virgin" versions, starting this Sunday on their site.
Erica Schultz (W) • Marcio Takara (A)
Cover by Shane Davis
VARIANT COVER BY GERARDO ZAFFINO
Misty, meet the Devil!
You know Daredevil as the Man Without Fear, the protector of Hell's Kitchen. But once upon a time, Daredevil was just the newest super-suit on the block – and NYPD Detective Mercedes "Misty" Knight was just a cop on the job. So when she places Daredevil at the scene of a crime, sparks will fly – and not the good kind. Award-winning crime writer Erica Schultz teams with fan-favorite artist Marcio Takara to bring you a story of street-level heroism in the early days of the Marvel Universe!
40 PGS./Rated T+ …$4.99
---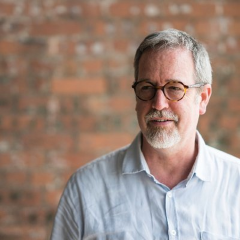 07/26 - Loren Weeks Interview
I've posted a new interview with DAREDEVIL, JESSICA JONES, LUKE CAGE, IRON FIST and DEFENDERS Production Designer Loren Weeks. We discussed all his work on the set designs, and he shared many pictures from the shows. Many thanks to Mr. Weeks for the interview, and I hope you all enjoy this look at the Marvel Netflix shows.
Loren Weeks Interview
---
07/25 - Diamond Select Daredevil Statue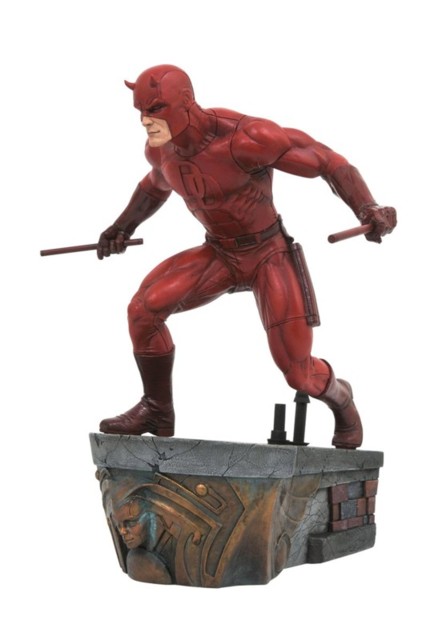 A Diamond Select Toys release! What is the sound of one hand clapping? We don't know, because we need both hands to applaud this amazing statue of Daredevil! Hand-sculpted by Jean St. Jean based on a design by Caesar, this 12" scale statue of Matt Murdock's alter ego captures the vigilante overlooking the city streets with his batons in hand, the perfect embodiment of the watchful hometown hero. Limited to only 3,000 pieces, this statue comes packaged in a hand-numbered, full-color box with a certificate of authenticity. A must-have piece for any Daredevil fan!
In Shops: Jan 30, 2019
SRP: $150.00
---
Click on links to display articles below...
2018-07-24-October-2018-Daredevil-Solicits
---
2018-07-21-More-Marvel-Digital-Originals
---
2018-07-20-Mezco-Netflix-Daredevil
---
2018-07-20-Marvel-Knights-Relaunch
---
2018-07-19-IRON-FIST-S2-Teaser
---
2018-07-19-DAREDEVIL-607-Cover
---
2018-07-18-JESSICA-JONES-Digital-First
---
2018-07-17-IRON-FIST-SDCC
---
2018-07-15-Sideshow-Daredevil-Elektra-Print
---
2018-07-12-Marvel-Netflix-Emmy-Nominations
---
2018-07-11-Amazing-Comic-Con-Panel
---
2018-07-05-DAREDEVIL-605-Preview
---
2018-06-29-Weapon-Lost-3-Preview
---
2018-06-29-Marvel-Legends-Defenders-Pics
---
2018-06-27-Daredevil-Pinball
---
2018-06-21-Charles-Soule-Daredevil-Interview
---
2018-06-19-September-2018-Daredevil-Solicits
---
2018-06-19-San-Diego-Marvel-Legends-Defenders-Exclusive
---
2018-06-19-Charles-Soule-Daredevil-Interview
---
2018-06-18-Interview-with-Martin-Ahlgren
---
2018-06-15-DAREDEVIL-604-Preview
---
2018-06-12-Marvel-Legends-Pics
---
2018-06-12-LUKE-CAGE-S2-Final-Trailer
---
2018-06-06-Weapon-Lost-Variant-Covers
---
2018-06-01-Weapon-Lost-2-Preview
---
2018-05-26-Charlie-Cox-Weekend-Conventions
---
2018-05-24-DAREDEVIL-603-Preview
---
2018-05-23-Phil-Noto-Daredevil-Promo
---
2018-05-22-August-2018-Daredevil-Solicits
---
2018-05-19-Donofrio-Zurer-DAREDEVIL-S3-Updates
---
2018-05-16-Is-Wilson-Bethel-Bullseye
---
2018-05-15-DAREDEVIL-Season-3-Set-Pics-and-Video
---
2018-05-14-Interview-with-Christos-Gage
---
2018-05-11-DAREDEVIL-602-Preview
---
2018-05-10-INFINITY-COUNTDOWN-DAREDEVIL-Preview
---
2018-05-09-Sideshow-Elektra-Pre-Order
---
2018-05-07-Luke-Cage-S2-Trailer
---
2018-05-02-Project-Daredevil
---
2018-04-26-Weapon-Lost-1-Preview
---
2018-04-20-Infinity-Countdown-Daredevil-Changes
---
2018-04-18-July-2018-Daredevil-Solicits
---
2018-04-18-Interview-with-Alex-Huynh
---
2018-04-12-Sideshow-Daredevil-Pre-Order
---
2018-04-12-Daredevil-News-From-The-Week
---
2018-04-12-DAREDEVIL-601-Preview
---
2018-04-10-DAREDEVIL-Sales-Data
---
2018-04-09-Weekend-Conventions
---
2018-04-04-Deborah-Ann-Woll-Charity-Shirt
---
2018-04-03-Daredevil-Gamestop-Exclusive-PVC
---
2018-03-31-New-Sideshow-Daredevil-Statue
---
2018-03-30-Marvel-Knights-20th-Anniversary-Collections
---
2018-03-29-DAREDEVIL-Season-3-Set-Pics
---
2018-03-28-Marvel-Knights-Collections
---
2018-03-22-DAREDEVIL-600-Preview
---
2018-03-21-Jay-Ali-Joins-DAREDEVIL-Season-3
---
2018-03-21-Daredevil-Upper-Deck-Set-Giveaway
---
2018-03-20-June-2018-Daredevil-Solicits
---
2018-03-18-Eric-Michael-Gillett-DAREDEVIL-Interview
---
2018-03-12-Quesada-DAREDEVIL-600-Variants
---
2018-03-12-DEFENDERS-Mondo-Soundtrack
---
2018-03-08-DAREDEVIL-600-Adi-Granov-Variants
---
2018-03-07-DAREDEVIL-600-Scorpion-Comics-Variants
---
2018-03-06-LUKE-CAGE-Season-2-Teaser
---
2018-03-05-Joe-Quesada-Marvel-Netflix-Artwork
---
2018-03-05-Even-More-DAREDEVIL-600-Variants
---
2018-03-04-More-JESSICA-JONES-Promos
---
2018-02-28-More-DAREDEVIL-600-Variants
---
2018-02-22-May-2018-Daredevil-Solicits
---
2018-02-18-Toy-Fair-Daredevil-Figures
---
2018-02-18-DEFENDERS-10-Preview
---
2018-02-16-DAREDEVIL-599-Preview
---
2018-02-13-Weapon-Lost
---
2018-02-12-DAREDEVIL-600-Maleev-Variant
---
2018-02-08-Infinity-Countdown-Daredevil
---
2018-02-07-JESSICA-JONES-Trailer
---
2018-02-06-Garney-Leaves-DAREDEVIL-with-Issue-600
---
2018-02-02-Soule-Interview-Mayor-Fisk
---
2018-02-02-DAREDEVIL-598-Preview
---
2018-01-30-Daredevil-Upper-Deck-Card-Set
---
2018-01-26-DEFENDERS-9-Preview
---
2018-01-25-Joanne-Whalley-Joins-DAREDEVIL-Season-3
---
2018-01-23-April-2018-Daredevil-Solicits
---
2018-01-17-NECA-Toys-Daredevil-Final-Packaging
---
2018-01-17-Interview-with-Stephen-E-Henderson
---
2018-01-16-Daredevil-Fan-Survey-Results
---
2018-01-16-22-Years-of-Man-Without-Fear
---
2018-01-10-DAREDEVIL-597-Preview
---
2018-01-10-DAREDEVIL-596-2nd-Printing
---
2018-01-07-Daredevil-Fan-Survey
---
2018-01-06-Ron-Garney-Sneak-Peek
---
2018-01-03-Daredevil-Season-3-Set-Pics
---