2021 NEWS
---
Follow updates to NEWS on

Click on the links to display article!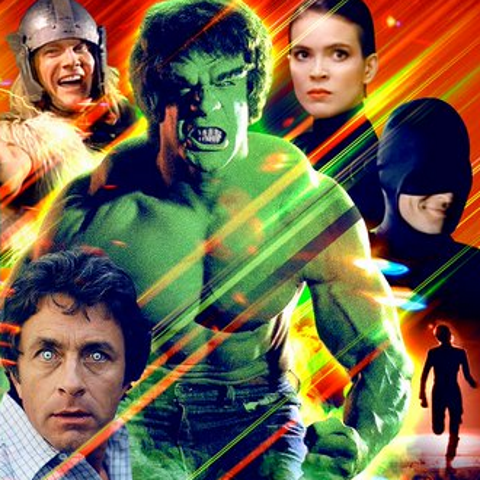 04/18 - Rex Smith Daredevil show info
As most of you know, the Trial of the Incredible Hulk featured Rex Smith as Daredevil, and was going to be an unofficial way to introduce a Daredevil show... but that show never happened.
In this great video from IGN, there are interviews with many of the people involved with the Hulk TV movies, and Smith himself reveals the very surprising reason why the DD show didn't go ahead...
Apparently, CBS didn't want the Daredevil show to compete with their new superhero show The Flash, so they bought out Smith's contract from NBC!
---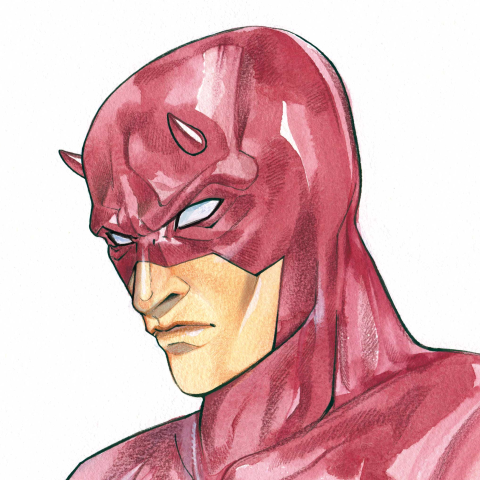 04/12 - DAREDEVIL #32 Peach Momoko Variant
This July, about 12 Marvel titles will have anime-inspired variant covers by Peach Momoko.
Here is your first look of the DAREDEVIL #32 cover!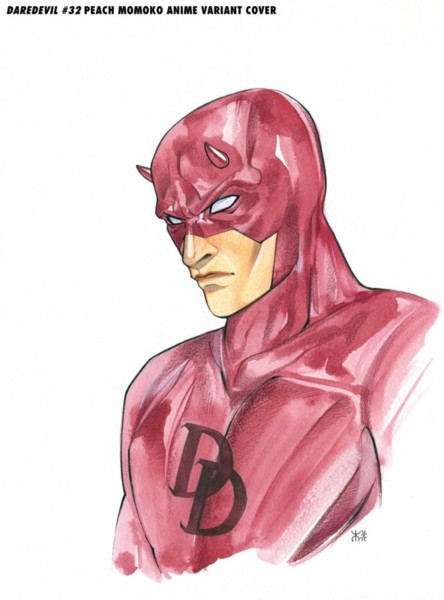 DAREDEVIL #32 ships July 21.
Other titles which will feature Momoko variant covers include AVENGERS, X-MEN, CHAMPIONS and CAPTAIN MARVEL.
---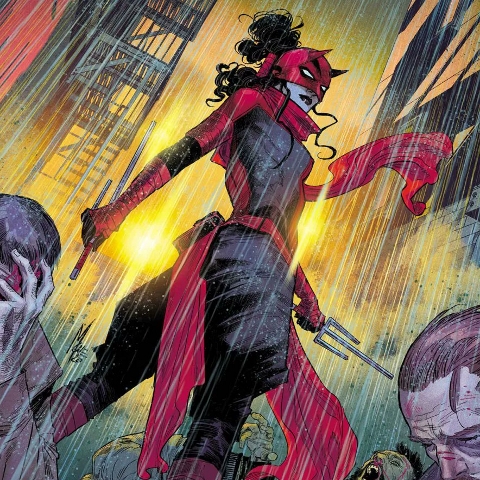 04/09 - DAREDEVIL #29 Preview
CHIP ZDARSKY (W) • MARCO CHECCHETTO (A/C)
REBORN VARIANT COVER BY TBA
THE TRUTH IS FINALLY OUT: ELEKTRA IS DAREDEVIL!
• Having taken up the cowl and the club in Matt Murdock's absence, Elektra, the deadliest assassin in the Marvel Universe, has a long road ahead as she works to protect the legacy of The Man Without Fear!
• OLD FOES! NEW FACES! LOST LOVES! After the past six months, just imagine what secrets superstar creators Chip Zdarsky & Marco Checchetto have up their sleeves!
32 PGS./Rated T+ …$3.99
---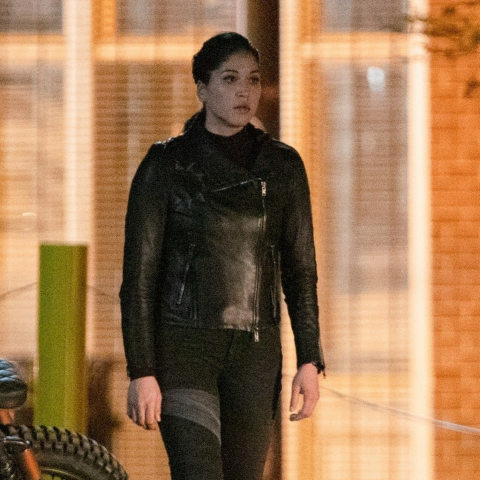 04/08 - Alaqua Cox on Hawkeye Set
The HAWKEYE show for Disney+ is still filming, and as you probably know, Alaqua Cox is playing Maya Lopez, aka Echo.
JustJared.com has some pics from the set. Click on the photos or link below.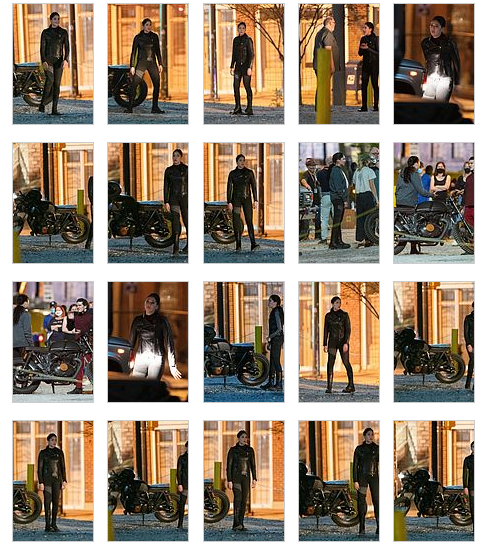 JustJared.com
---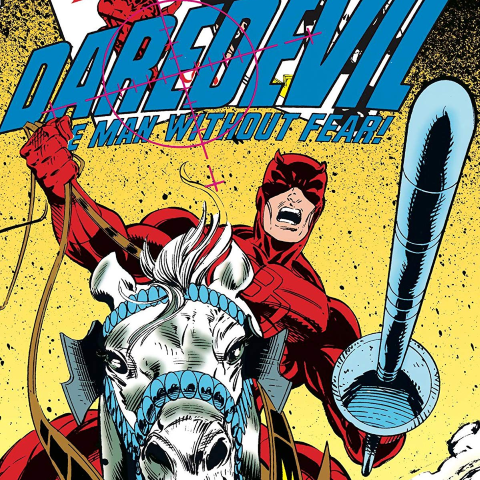 04/05 - Epic Collection Update
Back in March we learned that the next Daredevil Epic Collection would be coming later this year via Near Mint Con.
Volume 16 would follow "Last Rites" but it was unclear what issues would be in the collection.
Info is now online via booksellers and now we have a better idea what's in store this November:
Who will claim the Kingpin's empire? Wilson Fisk has fallen — and would-be crimelord the Owl sinks his talons into New York City! Meanwhile, the sinister Surgeon General slices her way through unsuspecting victims — and her next "patients" may be Daredevil and Spider-Man! But when Nelson & Murdock roll the dice on a big case in Las Vegas, DD finds a cabal of criminals looking to step into Fisk's oversized shoes! With Tombstone, Hammerhead, Silvermane and Justin Hammer mingling with representatives of Hydra, the Secret Empire, the Hand and more, chaos is in the cards — and when violent vigilantes Nomad and the Punisher arrive in Sin City, all bets are off! Plus, can Daredevil defeat his own twisted doppelganger?
The collection will contain Daredevil (1964) 301-311, Daredevil Annual (1967) 8, Nomad (1992) 4-6, Punisher War Journal (1988) 45-47, material from Marvel Holiday Special (1991) 2.
Some of the creators in the TPB include DG Chichester, Glenn Herdling, Gregory Wright, Fabian Nicieza, MC Wyman, Ron Garney, Scott McDaniel and Pat Ollife.
Price: $44.99 ($56.99 Canada)
Pages: 472
---
Some other news to share...
DAREDEVIL #30 was to have a "Predator" variant by Bill Sienkiewicz, but it appears Marvel has cancelled orders for the Predator series (and all its variants).
Rumors online point to a November release, so we'll most likely see all of these resolicited sometime in September.
Also, a new printing of DAREDEVIL: YELLOW will be coming in August.
The DAREDEVIL BY CHARLES SOULE OMNIBUS is also now showing up on Amazon and other online booksellers. Scheduled for early September.
---
03/30 - Chip Zdarsky Interview
DAREDEVIL writer Chip Zdarsky stopped by Word Balloon to talk some of his new projects and he also spoke a bit about DD.
Zdarsky talked a bit about Elektra as well, so check out the video below:
---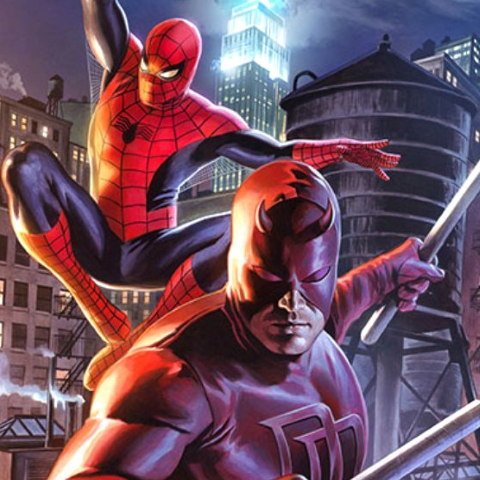 03/27 - Daredevil/Spider-Man Print
Sideshow has a limited Daredevil & Spider-Man print available for pre-order, with art by Felipe Massafera.
There are 375 copies for the print which is also available as a canvas print.
Sideshow presents the Daredevil and Spider-Man Fine Art Print, an original Marvel Comics-inspired illustration by artist Felipe Massafera.
Between Queens and Hell's Kitchen, New York City is safe thanks to its home-grown heroes Spider-Man and Daredevil. Often partnering together in the pursuit of justice, these two masked marvels work tirelessly to keep crime off the streets of their city. In this detailed composition, Massafera captures the classic appeal of Matt Murdock and Peter Parker's alter egos, with Spidey bathed in light as a friendly neighborhood hero and the Devil of Hell's Kitchen cloaked in shadows to protect his territory from darkness.
Each Daredevil and Spider-Man Fine Art Print features an authorized, automated artist signature and an embossed Seal of Authenticity as a part of the limited edition of 375 pieces. Marvel fans won't want to miss this exciting collectible team-up!
You can rest safely knowing your Marvel collection is under the protection of the Daredevil and Spider-Man Fine Art Print by Felipe Massafera. Bring these heroes home today!
Sideshow
---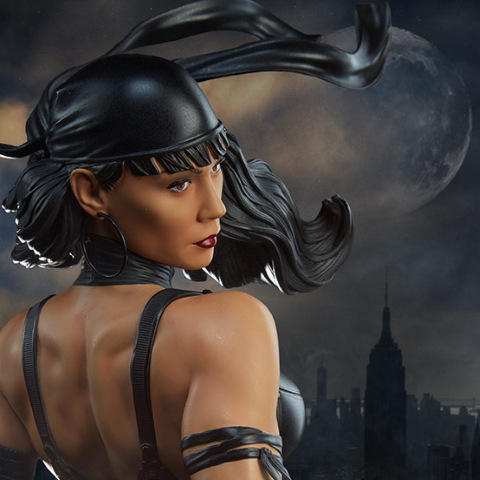 03/26 - New Elektra Statue
Sideshow released an Elektra statue months ago, and this week they've released a new variant in her black costume.
Sideshow presents the Elektra Black Costume Variant Premium Format™ Figure, sneaking her way into your universe of Marvel collectibles.
The lethal assassin Elektra Natchios measures 23.5" tall, perched above the rooftops of Hell's Kitchen on a base inspired by the gothic architecture of the crime-ridden city. Sculpted stone-like gargoyles and a decorative clear resin window set the scene for her next deadly mission.
The polystone Elektra Black Costume Variant Premium Format Figure is outfitted in an entirely sculpted costume as a dark reimagining of her classic look. The infamous assassin wears detailed gauntlets, boots, and a bodysuit all updated with a tactical, armored appearance. Elektra's detailed portrait captures her dangerous beauty, complete with black hoop earrings, flowing dark hair, and a bandana cap with ribbons fluttering dramatically over her shoulder. She comes equipped with her famous twin sais in hand, and the figure includes an alternate raised right arm for an added display option.
Pair Elektra with other Hell's Kitchen characters from Sideshow's Marvel Premium Format™ Figure collection like Daredevil or The Punisher to create a dynamic display of vigilantes and reformed villains on your shelf. Limited to an edition size of only 300 pieces, this figure is a must-have for Marvel fans.
Set your sights on a new target and bring home the Elektra Black Costume Variant Premium Format Figure today!
Sideshow
---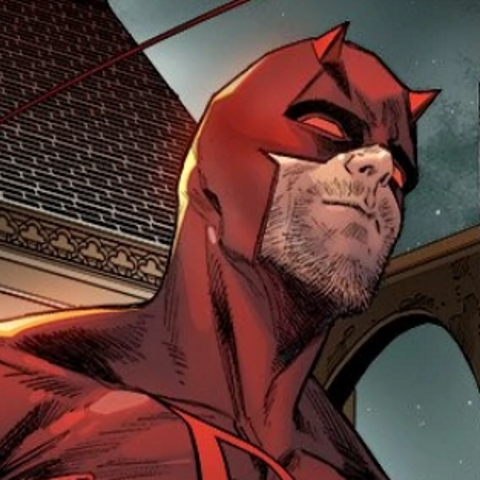 03/24 - How to Draw Daredevil with Marco Checchetto
DAREDEVIL artist stops by Marvel.com with this hour long session on how to draw Daredevil.
The video is in Italian, with English subtitles.
---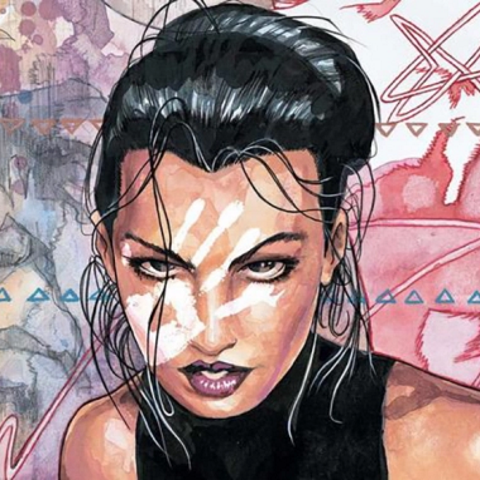 03/22 - Echo Series in Development on Disney+
As you probably know, the HAWKEYE series is currently filming to air on Disney+ next year. Actress Alaqua Cox stars as Maya Lopez (Echo) on the show, and today it was revealed by Variety that a spin-off is in development for Disney+ for her character.
Etan Cohen and Emily Cohen will write and produce and apparently a writers' room has been assembled.
Obviously the Hawkeye connection is with Ronin, but will the Kingpin and Daredevil tie-in to this show? Will Echo even have an origin related to the comics origin? Once HAWKEYE is released we'll have a better idea...
Variety
---
Click on links to display articles below...
2021/03/18/June-2021-Daredevil-Solicits
---
2021/03/17/DAREDEVIL-29-Exclusive-Nakayama-Variants
---
2021/03/16/Paolo-Rivera-Interview
---
2021/03/14/DG-Chichester-Newsletter
---
2021/03/11/Marvel-Future-Fight-Update
---
2021/03/08/Epic-Collection-Vol-16
---
2021/03/04/Heroes-Reborn-American-Knights
---
2021/03/04/DAREDEVIL-28-Preview
---
2021/03/01/Deborah-Ann-Woll-Interview
---
2021/02/26/Marco-Checchetto-Interview
---
2021/02/24/Kevin-Feige-at-TCA21
---
2021/02/22/Marvel-Legends-Retro
---
2021/02/18/May-2021-Daredevil-Solicits
---
2021/02/17/DAREDEVIL-28-Variant
---
2021/02/11/Way-of-the-Warrior-Book
---
2021/02/09/DAREDEVIL-26-2nd-Printing-Stegman
---
2021/02/05/DAREDEVIL-27-Preview
---
2021/02/03/DAREDEVIL-25-Third-Printing-Peach-Momoko
---
2021/01/28/Zdarsky-talks-Daredevil
---
2021/01/27/DAREDEVIL-25-Third-Printing
---
2021/01/26/DAREDEVIL-25-Third-Printing-Unknown-Comics
---
2021/01/26/Checchetto-Hawthorne-talk-Daredevil
---
2021/01/21/Zdarsky-talks-Nocenti-DAREDEVIL
---
2021/01/21/DAREDEVIL-26-Preview
---
2021/01/21/April-2021-Daredevil-Solicits
---
2021/01/20/Comic-Binge-Podcast
---
2021/01/16/Brian-Michael-Bendis-Interview
---
2021/01/16/25-Years-Man-Without-Fear
---
2021/01/15/Kevin-Feige-Charlie-Cox-Rumors
---
2021/01/07/DAREDEVIL-25-2nd-Printing-Pham
---
2021/01/04/DAREDEVIL-BY-CHARLES-SOULE-OMNIBUS
---