10/11 - Daredevil News from New York Comic Con
The day all Daredevil fans has been waiting for has come and gone, and we've learned a lot more about the Netflix show through the panel at New York Comic Con.
Here's a rundown of everything you need to know...
---
Last night, the official Netflix page for Daredevil went up, and today it's been updated some more. There's a slightly modified logo.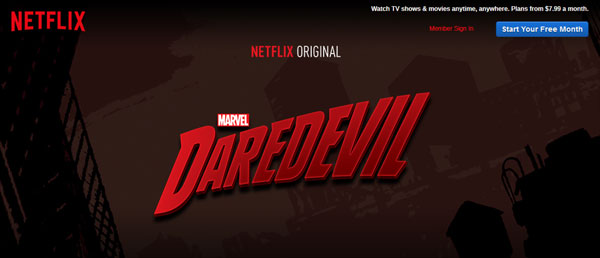 Official Netflix Daredevil page - Netflix
---
I checked in with DD fan @amazingjr87, who sent me a pic of the wristband for the panel!
---
The drawing for the Marvel booth signing got rowdy...
NYCC Attendees Too Wild for Daredevil Cast Signing Event - Bleeding Cool
But the signing did happen, and here's a fan who got their poster signed...
---
Here's the first look of the production artwork by Joe Quesada. Looks like Romita's "costume" from DD: Man Without Fear, doesn't it?
Daredevil production concept art by Joe Quesada
---
Here is Newsarama's live blog from the panel. Lots of surprises, some revelations, and lots of clip descriptions.
Newsarama - Live blog of DD panel
Several clips from the show were shown, and new cast members were introduced. (More on them below)
Rosario Dawson's character was revealed, and we've got Ben Urich, Owl, Vanessa, Wesley and hints of more.
Clearly the Miller/Romita Jr. MAN WITHOUT FEAR series was influential to this show.
UPDATED: There's now a video posted online of the panel, but unfortunately without the clips...
---
Here's lots of information about the new cast members...
Ayelet Zurer, Bob Gunton, Toby Leonard Moore & Vondie Curtis Hall Joins Marvel's Daredevil For Netflix - Marvel.com
---
And here's the official first look of Daredevil's costume!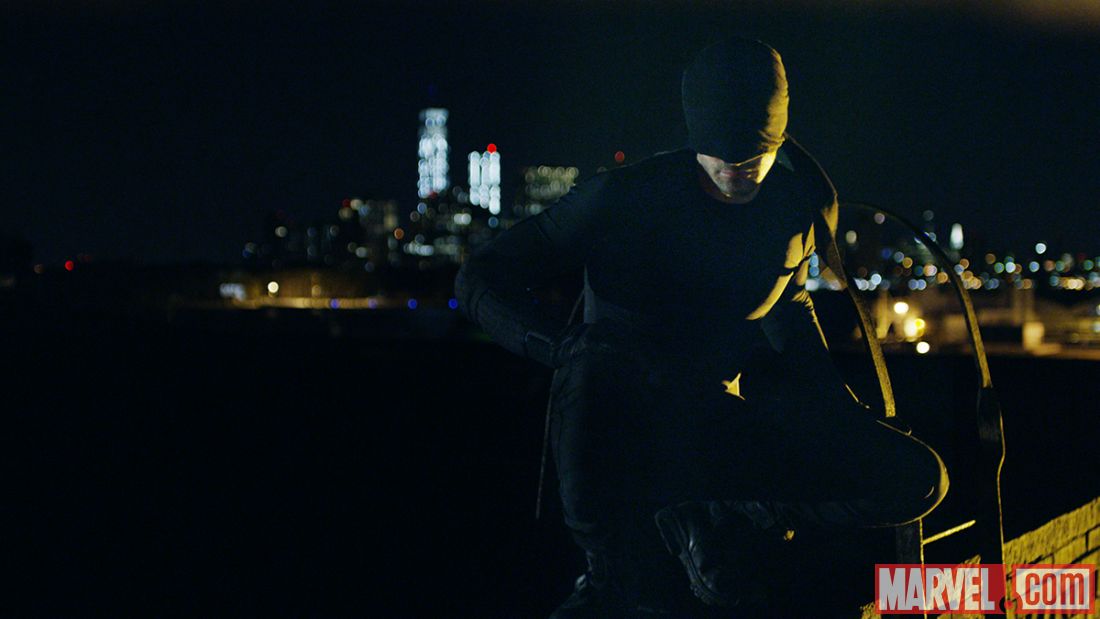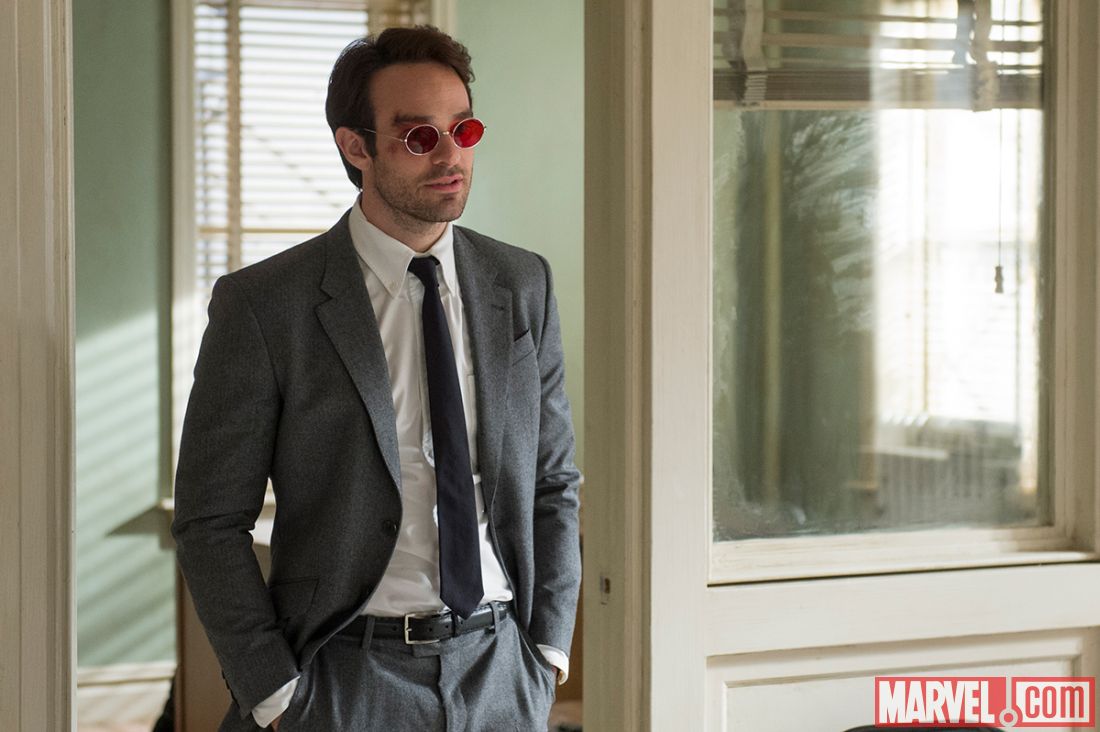 Your Official First Look at Charlie Cox in Marvel's Daredvil on Netflix - Marvel.com
---
Listen to the cast of "Daredevil" from Marvel's YouTube channel...