01/12 - DEFENDERS First Look
This week's Entertainment Weekly will feature a special first look for the DEFENDERS show, and today the magazine showcased many images, videos and interviews.
Lots of hints and slight spoilers ahead!
Here's the cover with the four main characters together for the first time!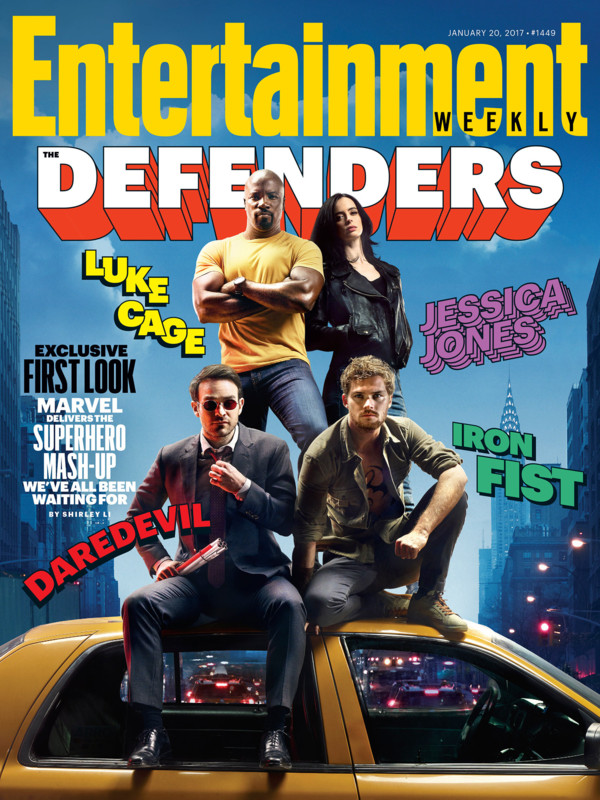 The cast had a few things to say...
Then they had an image of Sigourney Weaver, and they reveal her character's name:
Then as an added bonus, they revealed some more preview images:
In the feature, it says THE DEFENDERS will come out "summer 2017".