12/31 - Daredevil Year In Review
2018 is almost here, and we had lots of Daredevil-related comics and shows this year.
Here's a quick rundown...
The year in Daredevil comics:
DAREDEVIL: 16 issues - #15-28, 595, 596 by Soule, Garney, Sudzuka, Morgan, Laming, Landini, Milla et al
DEFENDERS: 8 issues - #1-8 by Bendis and Marquez
BULLSEYE: 5 issues - #1-5 by Brisson and Sanna
KINGPIN: 5 issues - #1-5 by Rosenberg and Torres
ELEKTRA: 5 issues - #1-5 by Owens and Cabal
The year in Marvel Netflix:
IRON FIST: 13 episodes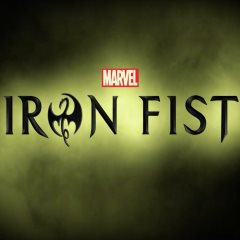 THE DEFENDERS: 8 episodes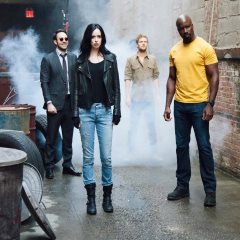 THE PUNISHER: 13 episodes
So what's coming in 2018?
We've got the milestone DAREDEVIL #600 coming, another season of JESSICA JONES, another season of LUKE CAGE, and potentially we will see DAREDEVIL Season 3 later in the year. Fingers crossed.
What was your favourite issue of 2017? Episode? Show?