02/16 - New DAREDEVIL Variants
The Comic Industry Annual Meeting sponsored by ComicsPRO will be taking place on February 21-23 and retailers will be getting a goodie bag of variant covers and Marvel has included a DAREDEVIL #1 cover by Chip Zdarsky.
If you want to get a hold of this comic, it is limited to a few hundred copies, so you may have to pay a premium at your comic shop if they get a copy.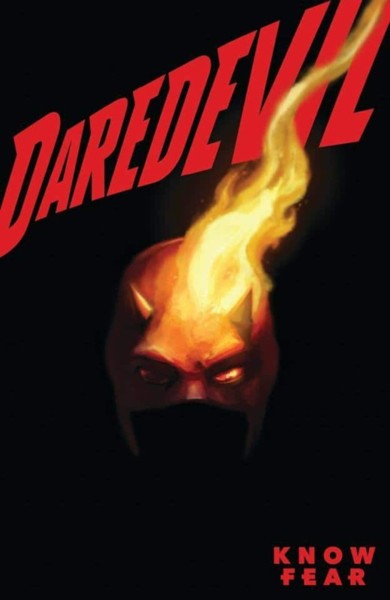 And Marvel is doing some "cat themed" variants in March, and DAREDEVIL will have a cover with a cat and Ms. Marvel on it?
MARVEL MEOW: Feline Ferocity at its Finest!
Celebrate Captain Marvel with cat-themed comic variant covers this March!
New York, NY—February 14, 2019—From Black Cat to Hellcat to Kitty Pryde, cat-themed heroes have had an iconic presence in the Marvel Universe – this March, celebrate CAPTAIN MARVEL as Marvel pays homage to one of comics' most famous felines with a series of MARVEL MEOW variant covers by Japanese artist Nao Fuji! Each variant cover will feature a mini comic centering on heroes like Ms. Marvel, Spider-Man, Captain Marvel, Rocket and Groot, Carnage and Venom, and Wolverine – proving there is nothing cooler than a cat who hangs around super heroes!
Please note that the art on the attached covers is one panel of a nine-panel comic. Keep checking Marvel's Instagram to see the full comic strips, which will also be featured on the variant covers of these select March books!
1. DAREDEVIL #3
2. FRIENDLY NEIGHBORHOOD SPIDER-MAN #4
3. GUARDIANS OF THE GALAXY #3
4. MEET THE SKRULLS #2
5. THOR #11
6. WOLVERINE: INFINITY WATCH #2