06/27 - Prop Store Auction Catalog Set
Prop Store, the company doing the auctions for the props, costumes and more from DAREDEVIL, LUKE CAGE and IRON FIST has announced that the auction will happen on August 12 & 13.
Registration has begun via their web site, and a special two catalog set is available for purchase.
If you are interested in the catalog set, there are two locations (London and LA) from where to ship from, so do a shipping quote to see which may be cheaper for you. The catalog set itself is about $60 USD. But shipping is really high.
If you register before July 8 and live in the US, you will be entered in a draw for a production LUKE CAGE hoodie.
(Use code: TRUEBELIEVER for 10% off if you order from the US location)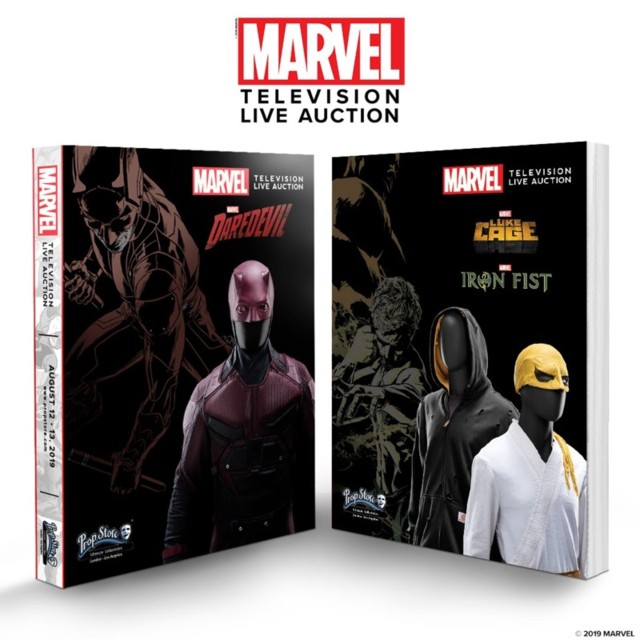 PropStore.com