12/27 - Daredevil Year in Review
2018 ended with both the Netflix show being cancelled and the comic ending Volume 5 in November.
However, there had been news of a new volume of the comic coming in February by Chip Zdarsky and Marco Checchetto. Before that relaunch, there would be a MAN WITHOUT FEAR limited series.
So, let's have a quick look at what came out this year!
MAN WITHOUT FEAR #1-5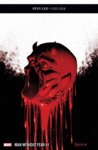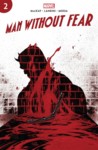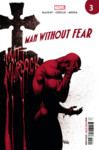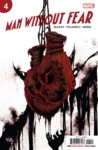 MARVEL KNIGHTS #5-6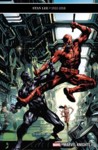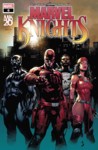 DAREDEVIL #1-15
DAREDEVIL #1 had a
Director's Cut
available digitally.
THE WAR OF THE REALMS: WAR SCROLLS #1-3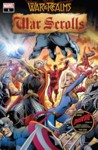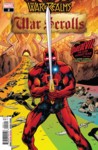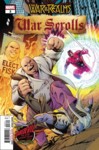 WAR OF THE REALMS
---
I also had a chance to interview quite a few people this year from the comics and the show. Have a read!
INTERVIEWS
---
MARVEL NETFLIX
While the show was gone, #SaveDaredevil ramped up their efforts to bring the show back with several successful campaigns, including a special surprise at New York Comic Con.
I added all the promotional material provided by Netflix to the site:
Marvel auctioned off items from the shows:
---
What's ahead?
Chip Zdarsky told me in an interview that he has outlines up to issue #30.
The one year anniversary of DAREDEVIL S3 passed, as did the cancellation date. Less than one year remains before Marvel can use Daredevil again... where will he end up? Movies? TV? Hulu? Disney+? Marvel TV is now under Kevin Feige, as is the comics division.
What are you most excited for in 2020?
The site will be celebrating its 24th year in January!
--Kuljit Mithra