2023 NEWS
---
Follow updates to NEWS on

Click on the links to display article!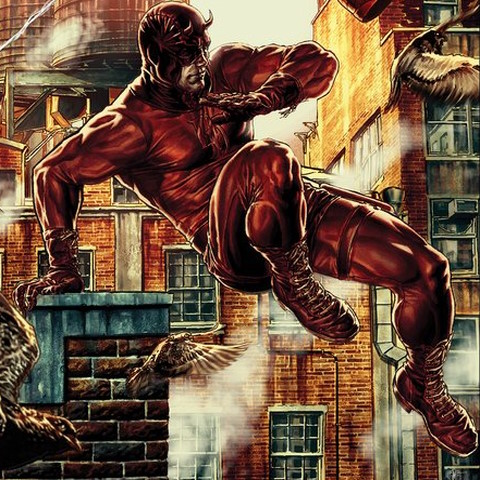 03/21 - Lee Bermejo Print
Grey Matter Art has some more prints available on Thursday March 23 at 1PM ET, and included is the cover for DAREDEVIL #8 by Lee Bermejo.
Daredevil #8 by Lee Bermejo
16" x 24" Hand - Numbered Fine Art Giclee (Cold Press Natural)
Edition of 150
Printed by Grey Matter Printing
$50

Grey Matter Art
---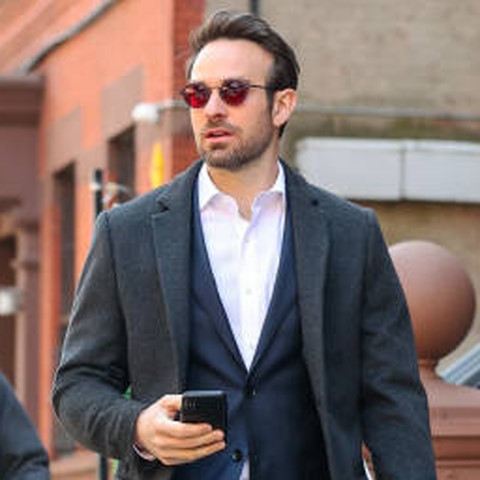 03/21 - Charlie Cox Location Pics
Seems like every day there are Daredevil: Born Again filming pics showing up online. There was a set of pics and videos yesterday featuring several unknown younger actors. Like I've mentioned before, I will only post more official pics and ones that are not full of spoilers.
Here is a set from Getty Images that shows Charlie Cox walking the streets of New York. There is video of this scene online as well, if you're interested.
Getty Images
---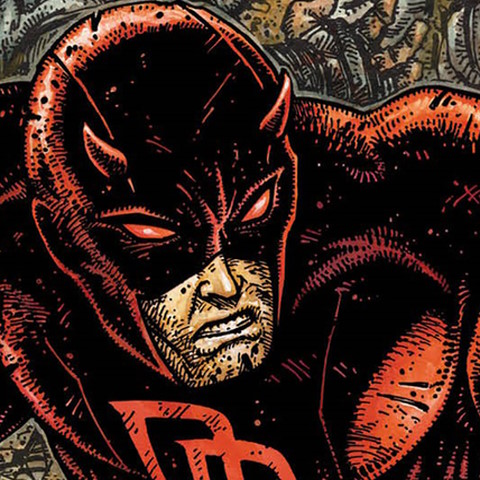 ---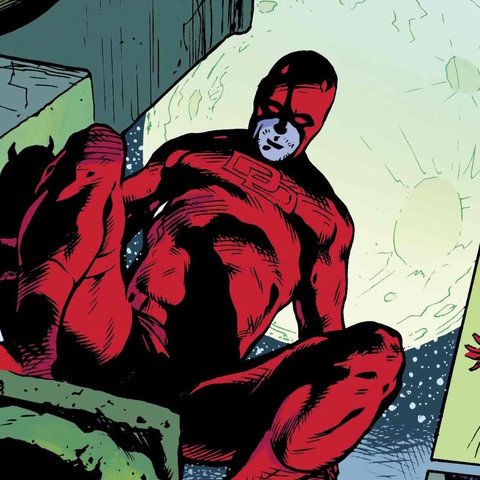 03/20 - Chip Zdarsky Interview
CBR's Dave Richards interviewed DAREDEVIL writer Chip Zdarsky about the Red Fist Saga.
The interview also contains four preview pages by Manuel Garcia and Marco Checchetto, which are spoilers for the next few issues.
Some quotes:
"Fate and faith go hand in hand for a lot of people, because there's a plan, right? God knows all, which means things unfold in the way He designed them. You still have to make those choices even if the outcome is pre-determined. You still have to live your life without full knowledge of how things will unfold.

So, I think Matt putting his faith in a higher power's plan for him makes sense. It's the wrinkle of his old friend Goldy, the one who has the power to cause "God's plan" to happen and makes it more a conundrum for Matt."
When asked about how the Red Fist Saga is going...
"We're closer to the end than the beginning! I just sent in my fifty-sixth Daredevil script -- if you count Devil's Reign and the one-shots, so I'd better be close to the end."
CBR
---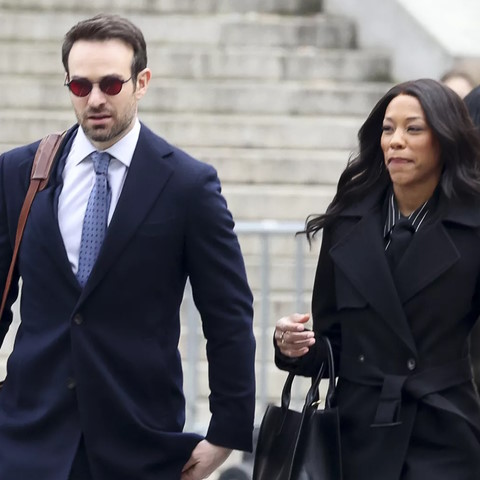 03/19 - DD: BA Set Pic
DAREDEVIL: BORN AGAIN started filming last week, and there have been lots of location pics taken by fans out there. Just to keep spoilers to a minimum, I'm only going to post images if there aren't any big spoilers and come from official sources or trades.
So, today we got a high quality picture of Charlie Cox with actress Nikki M. James taken on March 17 that was posted on People.com.
It's still unknown what character James is playing, but my guess she is Ellen King, who appeared during Charles Soule's run (see DDV5 #1 for first appearance). The character is a paralegal in the district attorney's office.
People
---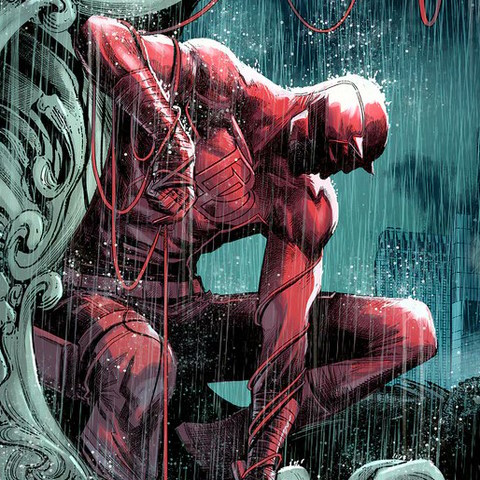 03/15 - Marco Checchetto Print
Grey Matter Art has some new prints available on Thursday March 16 at 1PM ET, and included is the cover for DAREDEVIL V7 #1 by Marco Checchetto and Marcio Menyz.
Daredevil #1 by Marco Checchetto
16" x 24" Hand - Numbered Fine Art Giclee (Cold Press Natural)
Edition of 150
Printed by Grey Matter Printing
$50

Grey Matter Art
---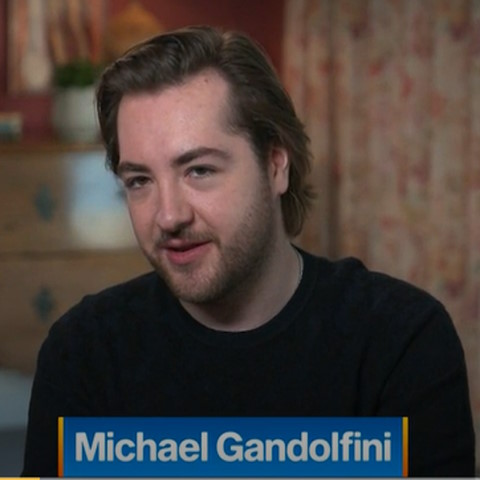 03/14 - Michael Gandolfini talks Daredevil
Actor Michael Gandolfini is promoting his Apple TV+ series EXTRAPOLATIONS in Canada, and was asked about his role in DAREDEVIL: BORN AGAIN. While we don't know much about what character he's playing, Gandolfini briefly talked about his excitement for the show and filming...
"I'm very giddy about it and very excited. I'm counting the days until we start and I'm honored to be a part of it. We get to shoot in New York. People are gonna be really happy to see these characters that we've seen previously in the Netflix series in the MCU."
---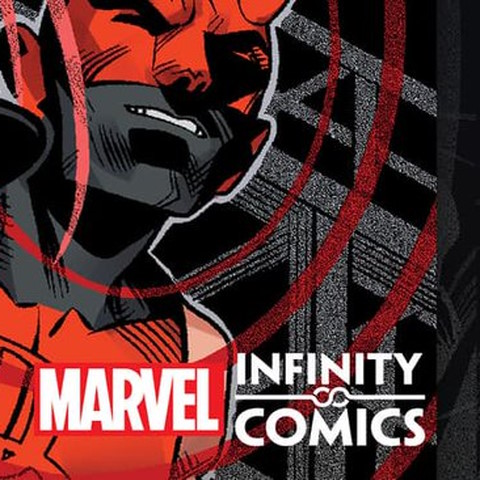 03/14 - Spider-Verse Infinity Comics
SPIDER-VERSE UNLIMITED #41 from the Infinity Comics on Marvel Unlimited will have Spider-Man Noir teaming up with Daredevil Noir.
The story set in 1930's NYC is by Amy Chu, Diogenes Neves and Antonio Fabela. Every Tuesday will see a new installment for this story until #43.
More details at...
Marvel.com
---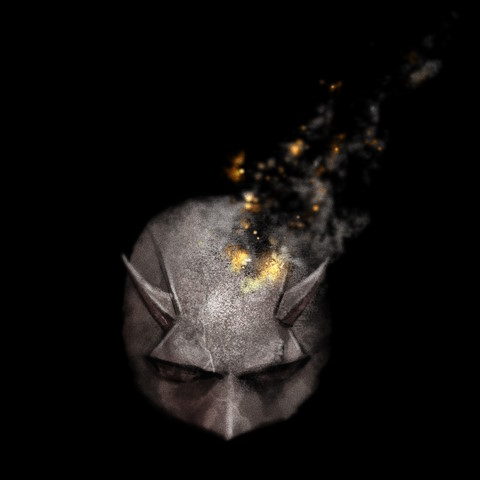 03/10 - The Saga Ends
The Chip Zdarsky and Marco Checchetto run on the title will come to an end in August, as Zdarsky revealed this promo poster today in his newsletter and on Twitter.
It's a nice bookend to the original promo poster before the run began in 2019: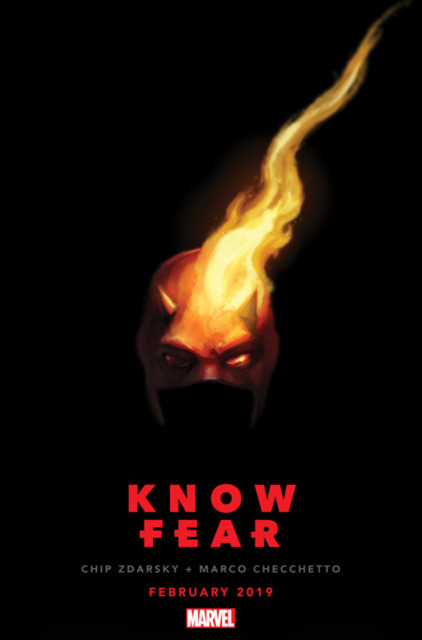 No news yet on what is planned... is the title relaunching again, or will it continue... but one thing for sure, there will be a new team on DAREDEVIL coming soon, and we'll see if they will have to deal with tradition... meaning Matt Murdock will be left in a bad place for the new team.
---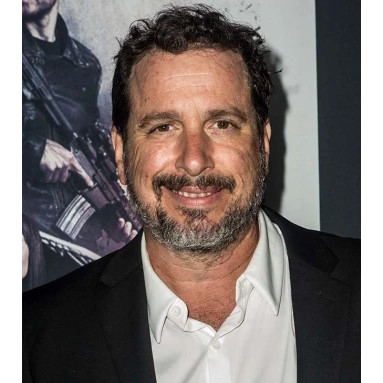 03/10 - Michael Cuesta Directing Pilot Episode
The Hollywood Reporter has revealed that Michael Cuesta, who has worked on HOMELAND and DEXTER, will be directing the first episode of DAREDEVIL: BORN AGAIN.
Cuesta is known for his work on pilot episodes, also having worked on BLUE BLOOD and ELEMENTARY.
Within the article are some other new pieces on information...
"Other actors on the call sheet include Michael Gandolfini, Margarita Levieva and Sandrine Holt, the latter of whom is playing Vanessa Fisk, the wife of Fisk. Michael Gaston (Chicago P.D., Mayor of Kingstown) is also in the series."
Holt is playing Vanessa Fisk, taking over the role from Ayelet Zurer, who featured in seasons one and three of the Netflix show. It remains to be seen if other roles have been recast for this new series.
There were rumors that Levieva will be playing Matt Murdock's love interest... is she playing a new character or a known character like Karen, Milla, Kirsten, Elektra?
Is Gandolfini playing Richard Fisk? What role is Gaston playing? Still lots to be revealed, but the recast of Vanessa Fisk, and the supposed non-return of Deborah Ann Woll and Elden Henson... fans of the original show are certainly worried.
---
Click on links to display articles below...
2023/03/09/Elektra-Figure-Pre-Order
---
2023/03/07/Man-Without-Fear-Khoi-Pham-Print
---
2023/03/07/Bernthal-Returns-For-Daredevil-Born-Again
---
2023/03/03/Interview-with-Rafael-De-Latorre
---
2023/03/03/Heroes-and-Villains-Daredevil-Collection
---
2023/03/01/Marvel-Legends-Elektra-as-Daredevil
---
2023/02/27/DAREDEVIL-11-Lee-Variant
---
2023/02/26/Daredevil-Convention-Appearances
---
2023/02/24/Essential-Sequential-Prints
---
2023/02/19/Hot-Toys-Daredevil-Sixth-Scale-Figure
---
2023/02/17/SAVAGE-AVENGERS-10-Preview
---
2023/02/16/May-2023-Daredevil-Solicitations
---
2023/02/16/DAREDEVIL-12-Liefeld-Variant
---
2023/02/15/Daredevil-Echo-Mini
---
2023/02/14/Daredevil-2003-20th-Anniversary
---
2023/02/14/DAREDEVIL-11-Variant
---
2023/02/09/New-Daredevil-Collections-Announced
---
2023/02/09/Maleev-Daredevil-Elektra-Print
---
2023/02/08/Daredevil-Echo-News
---
2023/02/06/New-Daredevil-Pin-Megamoji
---
2023/02/03/DAREDEVIL-8-Preview
---
2023/02/01/Zavvi-Daredevil-Clothing-Hoodies
---
2023/01/23/Paolo-Rivera-Prints
---
2023/01/19/April-2023-Daredevil-Solicitations
---
2023/01/17/SPIDER-MAN-2099-DARK-GENESIS
---
2023/01/17/SAVAGE-AVENGERS-10-Shaw-Variant
---
2023/01/17/Nikki-M-James-Daredevil-Born-Again
---
2023/01/16/27-Years-of-Man-Without-Fear
---
2023/01/13/PUNISHER-9-Preview
---
2023/01/12/Spider-Man-No-Way-Home-Matt-Murdock-Funko
---
2023/01/12/Loungefly-Daredevil-Backpack
---
2023/01/06/SAVAGE-AVENGERS-9-Preview
---
2023/01/06/DAREDEVIL-7-Preview
---
2023/01/04/She-Hulk-Daredevil-Shirts
---