2021 NEWS
---
Follow updates to NEWS on

Click on the links to display article!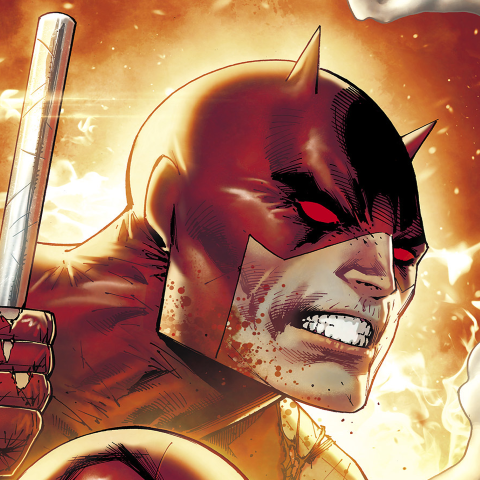 06/10 - Daredevil Deadpool Variant
Earlier today I found an image of some original artwork for sale by Rob Liefeld that featured Daredevil & Deadpool for the 30th anniversary of the mercenary.
I asked Liefeld on Twitter if the variant was coming out this year, and he posted back confirming it and also he posted the color image as well.
No word yet on when this cover will appear, but it will be a variant (one of 30 Liefeld has done for many titles) later this year for DAREDEVIL.
---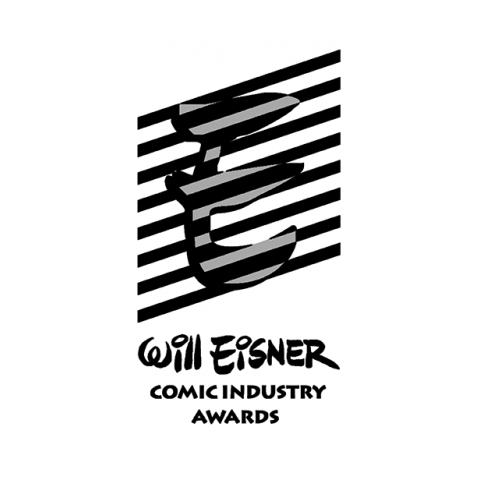 06/09 - Eisner Awards Nominations
The 2021 Eisner Awards nominations have been released and there are many nominations for the DD team!
Best Continuing Series
Daredevil, by Chip Zdarsky and Marco Checchetto (Marvel)
Best Writer
Chip Zdarsky, Stillwater (Image/Skybound), Daredevil, Fantastic Four/X-Men (Marvel)
Best Penciller/Inker or Penciller/Inker Team
Marco Chechetto, Daredevil (Marvel)
And while Daredevil is not listed in his nomination...
Best Lettering
Clayton Cowles, Aquaman, Batman, Batman and the Outsiders, Strange Adventures, Superman: Man of Tomorrow, Superman's Pal Jimmy Olsen (DC); Adventureman, Bitter Root, Bog Bodies, Die (Image); Reaver (Image/Skybound); Morbius, X Of Swords (Marvel)
Congratulations to team DAREDEVIL!
Zdarsky, Checchetto and editor Devin Lewis took to Twitter to comment on the noms...
---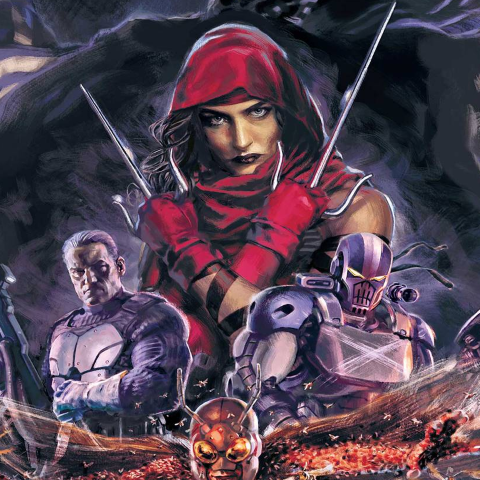 06/04 - HR: SQUADRON SAVAGE #1 Preview
HEROES REBORN: SQUADRON SAVAGE #1 ships June 9
ETHAN SACKS (W) • LUCA PIZZARI (A) • COVER BY STEPHEN SEGOVIA
VARIANT COVER BY DAVID BLATT
ELEKTRA LEADS A TEAM OF THE WORLD'S DEADLIEST HEROES AND VILLAINS – WITH ALL OF REALITY HANGING IN THE BALANCE!
There are some threats that require a more savage approach than the Squadron Supreme of America can offer. For those missions, the Department of Defense has put together a team consisting of Elektra, the Punisher, Crossbones, Cloak and the enigmatic Murder Hornet. They must fight their way through a team of super-powered terrorists known as the Redeemers—if they don't kill one another first! Prepare for twists, turns, double crosses and action aplenty!
40 PGS./ONE-SHOT/Rated T+ …$4.99
---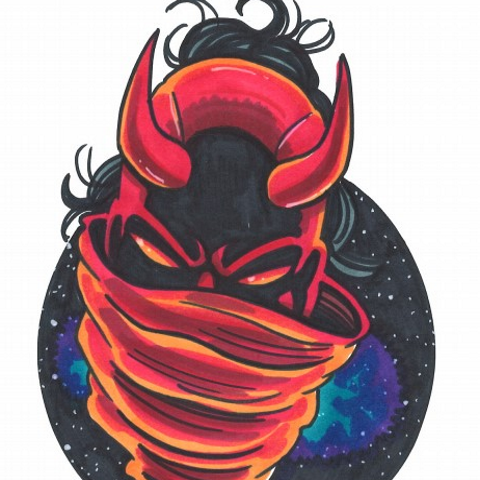 06/02 - Dynamic Forces DD Items
Dynamic Forces will be appearing on the Comic Book Shopping Experience show this weekend and they will have a couple of DD items available.
One is a DAREDEVIL #600 sketched by Ken Haeser, and the other is a DAREDEVIL #181 Facsimile Edition signed by Frank Miller.
---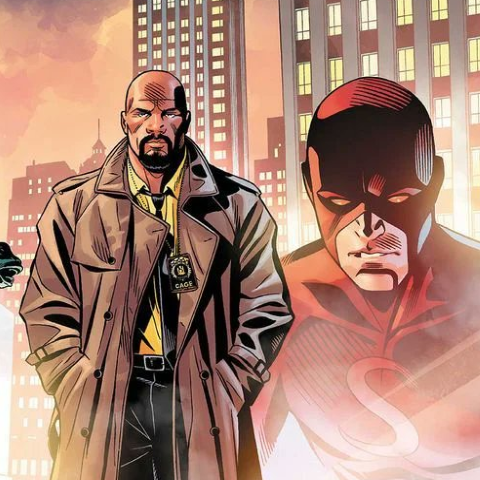 06/01 - HR: AMERICAN KNIGHTS #1 Preview
HEROES REBORN: AMERICAN KNIGHTS #1 ships June 2 featuring Nighthawk, Luke Cage and Daredevil!
PAUL GRIST (W) • CHRISTOPHER ALLEN (A) • Cover by CHRIS SPROUSE
Variant Cover by DECLAN SHALVEY
BACKED BY THE SQUADRON SUPREME, COMMISSIONER CAGE THINKS HE'S BULLETPROOF. HE'S DEAD WRONG.
And it'll take a Saint to prove it. Someone is cleaning up criminals who've escaped justice – and leaving a bloody trail in their wake. This is the Squadron's world, and the age of vigilantes is over. Police Commissioner Luke Cage has one job: Find the scum and eliminate them – before ambition takes them beyond the city streets.
40 PGS./ONE-SHOT/Rated T+ …$4.99
---
05/28 - Daredevil Shipping Update
Here's a quick rundown on what's coming this year and early next year!
JUNE
6/02 - HEROES REBORN: AMERICAN KNIGHTS #1 (2 covers)
6/09 - HEROES REBORN: SQUADRON SAVAGE #1 (2 covers)
6/16 - DD MASTERWORKS V15 (2 covers)
6/23 - MARVEL'S VOICES: PRIDE #1 (8 covers)
6/30 - DAREDEVIL #31 (2 covers) [was 6/16]
JULY
7/21 - OVERSTREET DD ECHO SC/HC
7/28 - DAREDEVIL #32 (2 covers) [was 7/21]
AUGUST
8/11 - DAREDEVIL #33 (2 covers)
8/25 - DAREDEVIL BY CHARLES SOULE OMNIBUS (2 covers)
SEPTEMBER
9/01 - DAREDEVIL BY ZDARSKY V6 TPB
NOVEMBER
11/03 - DAREDEVIL EPIC COLLECTION DEAD MAN'S HAND
FEBRUARY
2/02 - DAREDEVIL BY ZDARSKY V2 HC [was 1/05]
---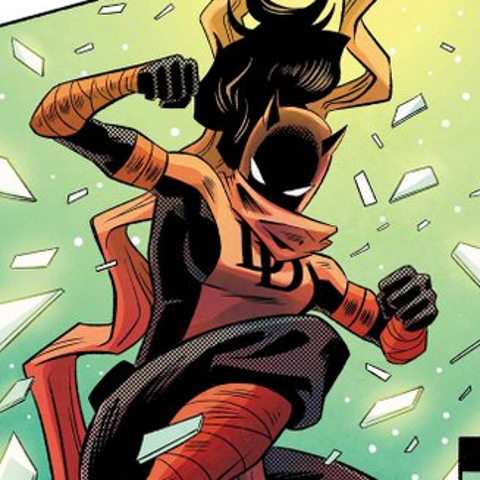 05/27 - Marvel Pride Daredevil Elektra Story
Marvel's Voices: Pride #1 is coming in June and Marvel has released some info on the creators and characters appearing.
Elektra (as Daredevil) will feature in a story with Dr. Charlene McGowan, written by Lilah Sturges, drawn by Derek Charm, with colours by Brittany Peer.
More info from Sturges:
I wanted to do a story that had a trans character at its heart, and say a little something about being trans, but I wanted it to be good, silly fun and not anything serious or overwhelming," shared Lilah Sturges. "So much of what we see about trans people in the media can be negative and upsetting, even when it's coming from a good place, so it was such a thrill for me to provide a happy trans story to Marvel's first-ever Pride special. I hope folks like it!"
Marvel.com
---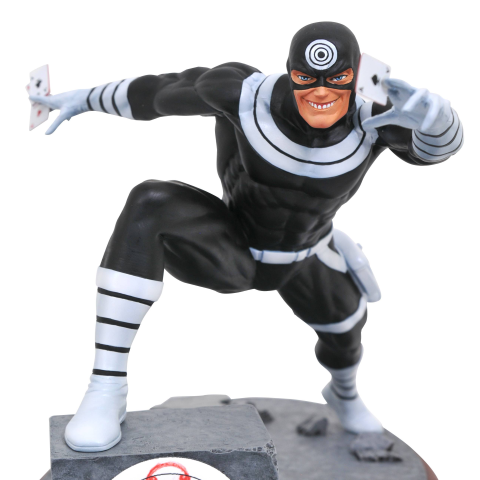 05/22 - Diamond Select Bullseye Statue
Coming in September is a new Bullseye statue from Diamond Select.
Here is the official solicit:
A Diamond Select Toys release! Target acquired! Daredevil baddie bullseye gets the Premier Collection treatment with this all-new 9-inch statue! With one foot up on a Daredevil target and playing cards in both hands, Bullseye is ready to take out whoever he needs to in order to get into your collection. Limited to only 3,000 pieces, it comes packaged with a numbered certificate of authenticity in a full-color box. Designed by Caesar and Clayburn Moore, hand-sculpted by Clayburn Moore.
In Shops: Sep 29, 2021
SRP: $175.00
---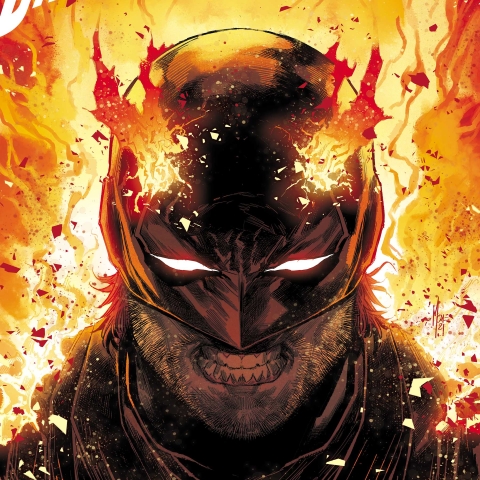 05/20 - DAREDEVIL August 2021 Solicits
DAREDEVIL #33 will have two covers, and the sixth TPB will ship in September. And the second oversized hardcover is coming in January! But more on that next month.
DAREDEVIL August 2021 Solicits
---
05/18 - Grey Matter DD Print by Raid71
Available for order on THURSDAY MAY 20 is this Daredevil print by Raid71 (Chris Thornley) at Grey Matter Art.
Details:
18" x 24" Screen Print
Hand-Numbered Edition of 175
Printed by Vahalla
$45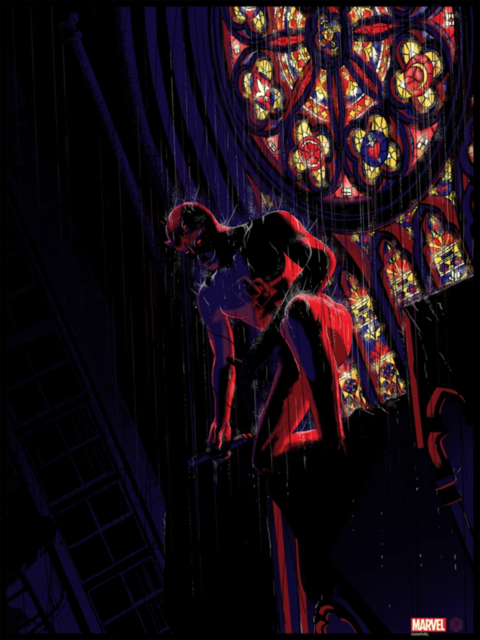 You can use the link below to get 10% off (for new accounts only) on Thursday.
Grey Matter (10% off)
---
Click on links to display articles below...
2021/05/17/Daily-Bugle-LEGO-Set-Daredevil
---
2021/05/15/Squadron-Savage-First-Look
---
2021/05/14/DAREDEVIL-30-Preview
---
2021/05/08/American-Knights-First-Look
---
2021/05/07/Czarface-MFDoom-Daredevil-Homage
---
2021/05/06/Daredevil-Shipping-Update
---
2021/04/28/Marvel-Knights-Declassified
---
2021/04/27/Interview-with-Alan-Cowsill-Way-of-the-Warrior
---
2021/04/22/July-2021-Daredevil-Solicits
---
2021/04/18/Rex-Smith-Daredevil
---
2021/04/12/DAREDEVIL-32-Momoko-Variant
---
2021/04/09/DAREDEVIL-29-Preview
---
2021/04/08/Alaqua-Cox-on-Hawkeye-Set
---
2021/04/05/Epic-Collection-Update
---
2021/03/30/Chip-Zdarsky-Word-Balloon-Interview
---
2021/03/27/Daredevil-Spider-Man-Print
---
2021/03/26/Elektra-Sideshow-Statue
---
2021/03/24/Checchetto-Sketch-Video
---
2021/03/22/Echo-Series-Disney-Plus
---
2021/03/18/June-2021-Daredevil-Solicits
---
2021/03/17/DAREDEVIL-29-Exclusive-Nakayama-Variants
---
2021/03/16/Paolo-Rivera-Interview
---
2021/03/14/DG-Chichester-Newsletter
---
2021/03/11/Marvel-Future-Fight-Update
---
2021/03/08/Epic-Collection-Vol-16
---
2021/03/04/Heroes-Reborn-American-Knights
---
2021/03/04/DAREDEVIL-28-Preview
---
2021/03/01/Deborah-Ann-Woll-Interview
---
2021/02/26/Marco-Checchetto-Interview
---
2021/02/24/Kevin-Feige-at-TCA21
---
2021/02/22/Marvel-Legends-Retro
---
2021/02/18/May-2021-Daredevil-Solicits
---
2021/02/17/DAREDEVIL-28-Variant
---
2021/02/11/Way-of-the-Warrior-Book
---
2021/02/09/DAREDEVIL-26-2nd-Printing-Stegman
---
2021/02/05/DAREDEVIL-27-Preview
---
2021/02/03/DAREDEVIL-25-Third-Printing-Peach-Momoko
---
2021/01/28/Zdarsky-talks-Daredevil
---
2021/01/27/DAREDEVIL-25-Third-Printing
---
2021/01/26/DAREDEVIL-25-Third-Printing-Unknown-Comics
---
2021/01/26/Checchetto-Hawthorne-talk-Daredevil
---
2021/01/21/Zdarsky-talks-Nocenti-DAREDEVIL
---
2021/01/21/DAREDEVIL-26-Preview
---
2021/01/21/April-2021-Daredevil-Solicits
---
2021/01/20/Comic-Binge-Podcast
---
2021/01/16/Brian-Michael-Bendis-Interview
---
2021/01/16/25-Years-Man-Without-Fear
---
2021/01/15/Kevin-Feige-Charlie-Cox-Rumors
---
2021/01/07/DAREDEVIL-25-2nd-Printing-Pham
---
2021/01/04/DAREDEVIL-BY-CHARLES-SOULE-OMNIBUS
---