2015 NEWS
---
Follow updates to NEWS on

Click on the links to display article!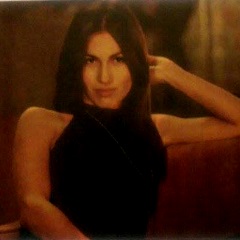 12/28 - Daredevil Season 2 Pics from EW
Updated from last night...
ENTERTAINMENT WEEKLY has some new pics in higher resolution from yesterday, and they also have some details about the new season.
EW
There were also some other pics released today as well through Netflix. Here's all of them!
---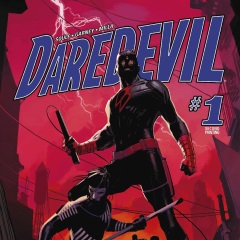 12/21 - DAREDEVIL #1 2nd Printing
Several of the recent relaunches for Marvel have gone back for second printings, and DAREDEVIL #1 is among them.
Here's a first look of the reprint cover, which has a colored logo and is marked with "Second Printing".
If you want to order the comic, let your shop know about code OCT158857.
It is scheduled to arrive in stores January 20th, 2016.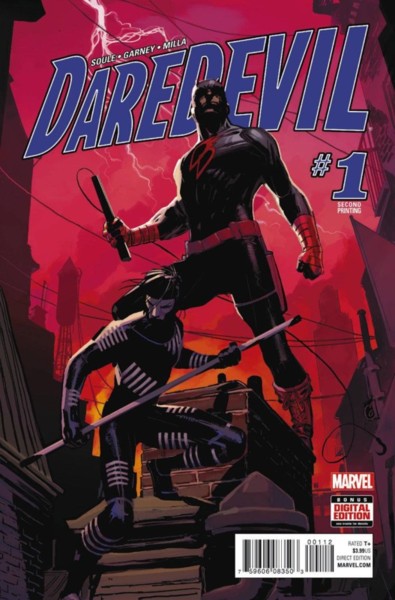 ---
---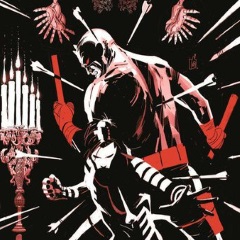 12/17 - DAREDEVIL #2 Preview
SPOILERS AHEAD!
Here's a preview of DAREDEVIL #2, as we learn more about Tenfingers!
DAREDEVIL #2, by Soule, Garney and Milla ships December 23rd.
DAREDEVIL #2 Preview
---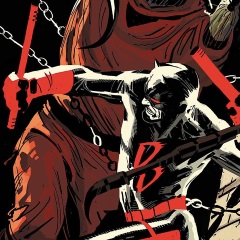 12/15 - DAREDEVIL March 2016 Solicits
March 2016 solicits are now on the site, and we've got DAREDEVIL #5 with two covers and new printings of some classic omnibuses.
DAREDEVIL March 2016 Solicits
---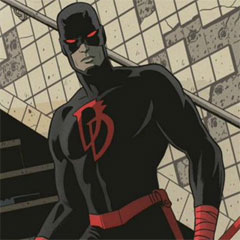 12/10 - DAREDEVIL 3 Variant
DAREDEVIL 3 has two variant covers, and today Comic Vine has an exclusive first look at the cover by Paolo Rivera!
Also another update, in case you don't follow the site on Twitter (@manwithoutfear), there's a second printing coming for DAREDEVIL #1, and you can let your shop know this code "DAREDEVIL #1 SEC PRINT (OCT158857)" to get it ordered.
Comic Vine
---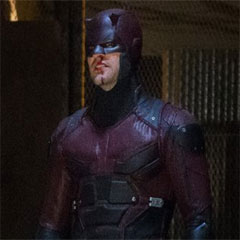 12/09 - Daredevil SAG Award Nomination
While there weren't any nominations for the cast of DAREDEVIL from today's Screen Actors Guild list, there was a nice surprise as the stunt team was nominated.
The full nomination is "Outstanding Action Performance by a Stunt Ensemble in a Comedy or Drama Series"
Congrats to Phil Silvera, Christopher Brewster and the many other members of the stunt team!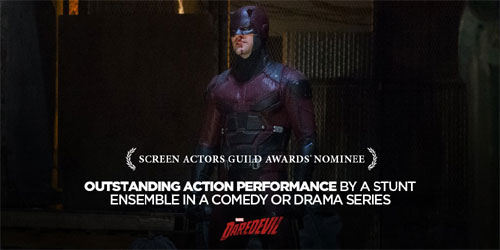 ---
---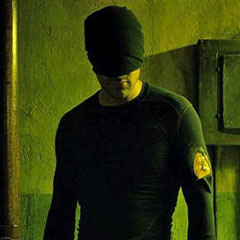 12/04 - Silvera talks Daredevil Hallway Fight
Entertainment Weekly is doing a Best of 2015 feature, and Daredevil's hallway fight is on their list.
They spoke with fight coordinator Philip Silvera about the planning and execution.
The five-minute-long take took a day to film, and Silvera describes the exhaustion involved.
Entertainment Weekly
---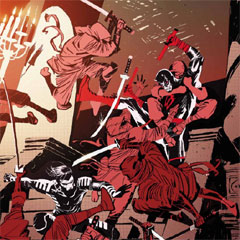 12/02 - Soule and Garney Interviews
DAREDEVIL #1 was released today! For those of you who picked it up, what did you think of the change in direction and tone?
Just in time for the new series, there are several interviews and articles to check out.
First up, writer Charles Soule talks about taking over the reigns of DD:
Charles Soule Blog
Marvel.com asked Soule what his favourite DD stories are:
Marvel.com
Marvel.com asked Ron Garney about his DD work, and he shared his sketchbook:
Marvel.com
The Watcher sat down with Soule and talked about DD and Inhumans:
---
Click on links to display articles below...
2015-11-26-DAREDEVIL-1-Preview
---
2015-11-24-Frank-Miller-Daredevil-Ends-of-Heroism
---
2015-11-23-New-Daredevil-Man-Without-Fear-Prose-Novel
---
2015-11-23-Marvel-101-Daredevil
---
2015-11-22-DAREDEVIL-2-First-Look
---
2015-11-21-Mondo-Show-Daredevil
---
2015-11-20-JESSICA-JONES-on-Netflix
---
2015-11-19-New-Daredevil-Merchandise-2016
---
2015-11-19-New-DAREDEVIL-1-Fried-Pie-Variants
---
2015-11-19-Jessica-Jones-Opening-Titles
---
2015-11-19-Daredevil-Contest-of-Champions
---
2015-11-18-Recent-Daredevil-Jessica-Jones-News
---
2015-11-17-Netflix-Daredevil-Pop-Vinyl
---
2015-11-17-February-2016-Daredevil-Solicits
---
2015-11-16-Jessica-Jones-Clips
---
2015-11-16-Daredevil-Jessica-Jones-Marvel-Games
---
2015-11-13-Rosenberg-Jessica-Jones-Interview
---
2015-11-10-Jessica-Jones-Final-Trailer
---
2015-11-07-Daredevil-Vinylmation
---
2015-11-06-Jessica-Jones-Promo-Pictures
---
2015-11-05-Quesada-Art-New-Jersey-Comic-Expo
---
2015-11-02-DAREDEVIL-1-First-Look
---
2015-10-27-Daredevil-4-Variant-Michael-Cho
---
2015-10-26-Daredevil-Bad-Blood
---
2015-10-23-Jessica-Jones-Full-Trailer
---
2015-10-23-Guardian-Devil-GraphicAudio
---
2015-10-23-EJ-Scott-Podcast-Charlie-Cox
---
2015-10-22-Latest-Daredevil-Merchandise
---
2015-10-21-Javier-Rodriguez-Feature
---
2015-10-21-FDNY-Daredevil-Auction
---
2015-10-20-January-2016-Daredevil-Solicits
---
2015-10-17-Daredevil-New-York-Comic-Con
---
2015-10-07-Maslansky-Interview
---
2015-10-07-Free-Jessica-Jones-Comic
---
2015-10-06-Season-2-Daredevil-Quesada-Poster
---
2015-10-06-Ron-Garney-Daredevil-Preview
---
2015-10-06-Jessica-Jones-Evening-Stroll-Teaser
---
2015-10-03-Latest-Daredevil-Merchandise
---
2015-10-02-Static-Rift-Interview-with-Ron-Garney
---
2015-10-02-New-Black-Widow-Series
---
2015-09-30-Ron-Garney-Interview
---
2015-09-30-Jessica-Jones-New-Video-Promos
---
2015-09-29-Comic-Book-Club-Soule-Interview
---
2015-09-28-Harvey-Award-Winner
---
2015-09-25-Daredevil-Hip-Hop-Variant
---
2015-09-24-Daredevil-Behind-The-Scenes
---
2015-09-23-John-Patrick-Hayden-Interview
---
2015-09-22-Interview-with-Matt-Wilson
---
2015-09-21-New-Daredevil-Merchandise
---
2015-09-17-December-2015-Daredevil-Solicits
---
2015-09-16-Scott-Glenn-Returns-to-Daredevil
---
2015-09-14-Daredevil-News-Roundup
---
2015-09-11-Ron-Garney-Daredevil-Artwork
---
2015-09-11-Marvel-at-NYCC
---
2015-09-10-Jessica-Jones-Premiere-Date
---
2015-09-04-Samnee-and-DeKnight-Daredevil-Interviews
---
2015-09-03-Samnee-and-Wacker-Daredevil-Interviews
---
2015-09-03-Lots-of-Netflix-Cast-Additions
---
2015-09-01-Chris-Samnee-DAREDEVIL-Interview
---
2015-08-28-DAREDEVIL-18-Preview
---
2015-08-27-Another-Daredevil-1-Variant
---
2015-08-21-Daredevil-1-Cosplay-Cover
---
2015-08-20-Daredevil-News-Roundup
---
2015-08-18-New-Bernthal-Pics-on-Daredevil-Set
---
2015-08-15-Radio-is-in-the-Devil
---
2015-08-14-Charles-Soule-Interview
---
2015-08-14-Blindfolded-Parkour
---
2015-08-13-Tickets-for-Daredevil-Panel
---
2015-08-13-New-Daredevil-Statue
---
2015-08-13-Latest-Daredevil-News
---
2015-08-08-New-Bernthal-Set-Pics-Daredevil
---
2015-08-04-Daredevil-News-From-the-Week
---
2015-07-30-Netflix-Show-Details
---
2015-07-26-Latest-Daredevil-News
---
2015-07-23-Joe-Quesada-talks-Punisher-Elektra
---
2015-07-23-How-To-Kitchen-Daredevil-Video
---
2015-07-23-DOnofrio-Netflix-Originals-Video
---
2015-07-23-DAREDEVIL-17-Preview
---
2015-07-21-Sea-Eagles-Daredevil-Jersey
---
2015-07-19-Shade-VFX-Emmy-Video
---
2015-07-16-Daredevil-Emmy-Nominations
---
2015-07-14-Daredevil-Harvey-Award-Nominations
---
2015-07-12-Latest-Daredevil-Fan-Films
---
2015-07-10-Jon-Bernthal-Set-Pics-Daredevil
---
2015-07-09-ESPN-Body-Issue
---
2015-07-08-More-Details-About-Soule-Garney-DAREDEVIL
---
2015-07-08-Exclusive-Walgreens-Daredevil-Figure
---
2015-07-07-Elodie-Yung-cast-as-Elektra
---
2015-07-07-DAREDEVIL-Volume-5-Spoilers
---
2015-07-06-Daredevil-Season-2-Shooting
---
2015-07-05-Daredevil-at-Marvel-Booth-SDCC
---
2015-07-04-Soule-Garney-Details
---
2015-06-30-Soule-Garney-Confirmed
---
2015-06-29-Soule-and-Garney-Daredevil
---
2015-06-23-Interview-with-Elastic
---
2015-06-18-DAREDEVIL-16-Preview
---
2015-06-17-Upper-Deck-Daredevil-SDCC-Poster
---
2015-06-16-September-2015-Daredevil-Solicits
---
2015-06-10-Miller-Artifact-Variant
---
2015-06-09-Jon-Bernthal-cast-as-Frank-Castle-Punisher-Daredevil-S2
---
2015-06-08-Defenders-Podcast-with-Kuljit-Mithra
---
2015-06-05-Secret-Wars-Journal-2-Preview
---
2015-06-04-Jason-Statham-Rumour
---
2015-06-04-All-New-All-Different-Daredevil
---
2015-05-30-Daredevil-Magazine-Features
---
2015-05-29-DAREDEVIL-16-First-Look
---
2015-05-28-Deerdevil
---
2015-05-28-Daredevil-Licensing
---
2015-05-27-Special-Edition-NYC-Daredevil-Poster
---
2015-05-26-Vincent-DOnofrio-Rolling-Stone-Interview
---
2015-05-26-Elektra-Auditions-for-Season-Two-Daredevil
---
2015-05-23-Comic-Shenanigans-Podcast-with-Kuljit-Mithra
---
2015-05-22-Steven-DeKnight-Interview
---
2015-05-21-Daredevil-Costume-On-Display
---
2015-05-19-Toby-Leonard-Moore-Interview
---
2015-05-18-Ryan-Meinerding-Interview-Daredevil-Costume
---
2015-05-15-Mondo-Tom-Whalen-Exhibit
---
2015-05-15-DAREDEVIL-15-1-Preview
---
2015-05-14-Elden-Henson-Interview
---
2015-05-11-Interview-with-Patrick-Clair
---
2015-05-08-Smith-Interviews-Quesada
---
2015-05-08-Dawson-Returns-For-Season-Two
---
2015-05-07-Thursday-Daredevil-Links
---
2015-05-04-Daredevil-Links-From-The-Week
---
2015-04-28-Tuesday-Daredevil-Links
---
2015-04-26-Weekend-Daredevil-Links
---
2015-04-23-Daredevil-Links-From-The-Week
---
2015-04-23-DAREDEVIL-15-Preview
---
2015-04-23-DAREDEVIL-15-1-First-Look
---
2015-04-22-July-2015-Daredevil-Solicits
---
2015-04-21-DAREDEVIL-Season-2
---
2015-04-17-Friday-Daredevil-Links
---
2015-04-16-Thursday-Daredevil-Links
---
2015-04-15-Wednesday-Daredevil-Links
---
2015-04-14-Tuesday-Daredevil-Links
---
2015-04-13-Monday-Daredevil-Links
---
2015-04-12-Daredevil-Launch-Reaction
---
2015-04-09-Red-Costume-Revealed
---
2015-04-08-Even-More-Promos-and-Interviews
---
2015-04-07-More-Promos-and-Interviews
---
2015-04-06-Latest-Daredevil-Promo-Video
---
2015-04-06-Evolution-of-Daredevil-Costume
---
2015-04-06-Daredevil-Art-Murals
---
2015-04-06-Cox-Dawson-Interviews
---
2015-04-04-Daredevil-Reddit-with-Cox-DOnofrio
---
2015-04-03-New-Daredevil-Trailers
---
2015-04-02-LA-Daredevil-Premiere
---
2015-04-02-Interviews-from-Daredevil-Premiere
---
2015-04-02-Cox-DOnofrio-Interview
---
2015-04-02-Charlie-Cox-Seth-Meyers
---
2015-04-01-Woll-Cox-IGN-Interview
---
2015-04-01-New-Clips-Cox-Interview
---
2015-04-01-Latest-Daredevil-TV-Commercial
---
2015-04-01-First-Daredevil-Reviews-Are-In
---
2015-03-31-Marvel-Mighty-Heroes
---
2015-03-31-Charlie-Cox-on-Letterman
---
2015-03-30-New-Daredevil-Characters-Posters
---
2015-03-28-Daredevil-TV-Commercial
---
2015-03-27-Daredevil-Make-A-Difference
---
2015-03-26-Spotlight-Report-Interview
---
2015-03-26-Short-List-Daredevil-Set-Interview
---
2015-03-25-Nelson-Murdock-Promo
---
2015-03-25-Madame-Gao-Fisk-Promo
---
2015-03-23-Daredevil-Boxing-Promo
---
2015-03-21-Scott-Glenn-Interview
---
2015-03-20-Matt-Murdock-Cosplay
---
2015-03-20-DAREDEVIL-14-Preview
---
2015-03-19-Street-Scene-Daredevil-Motion-Poster
---
2015-03-18-More-Details-on-Daredevil-Pop-Vinyls
---
2015-03-17-New-Motion-Poster-Costume-Details-Scott-Glenn
---
2015-03-16-Daredevil-London-Con-Panel
---
2015-03-15-New-Pics-DOnofrio-Twitter-Q-and-A
---
2015-03-12-DOnofrio-Kingpin-Interview
---
2015-03-11-Six-Supporting-Actors-Announced
---
2015-03-10-Official-Daredevil-Trailer
---
2015-03-09-Daredevil-Surprise-Announcement
---
2015-03-06-Writers-Guild-Foundation-Daredevil-Panel
---
2015-03-06-Union-Allied-Promo
---
2015-03-04-DAREDEVIL-15-Variant-WTD
---
2015-03-03-Hells-Kitchen-Promo
---
2015-03-02-New-Vincent-DOnofrio-Pics
---
2015-02-26-Set-Visit-in-Empire-Magazine
---
2015-02-26-New-Daredevil-Posters
---
2015-02-26-Daredevil-Pop-Vinyls
---
2015-02-26-DAREDEVIL-16-Variant
---
2015-02-24-Film-Ink-Daredevil-Cover
---
2015-02-23-Marvel-Mighty-Heroes
---
2015-02-20-Battlin-Jack-Murdock-Poster
---
2015-02-19-Daredevil-News-From-The-Week
---
2015-02-19-DAREDEVIL-13-Preview
---
2015-02-18-Miller-Artifact-Edition
---
2015-02-18-May-2015-Daredevil-Solicits
---
2015-02-12-New-Daredevil-Pic-and-Drea-de-Matteo-Casting
---
2015-02-11-DAREDEVIL-Shipping-Delays
---
2015-02-04-Daredevil-Teaser
---
2015-02-03-Daredevil-Teaser-Preview
---
2015-02-01-Podcast-with-Cox-and-Woll
---
2015-01-29-Rachael-Taylor-cast-as-Patsy-Walker
---
2015-01-27-Charlie-Cox-talks-Daredevil-Costume
---
2015-01-26-David-Tennant-cast-as-Killgrave-Purple-Man
---
2015-01-19-April-2015-Daredevil-Solicits
---
2015-01-16-DAREDEVIL-15-1-Coming-In-April
---
2015-01-16-19-Years-of-Man-Without-Fear-Com
---
2015-01-13-New-Daredevil-Promo
---
2015-01-10-Shade-VFX-working-on-Daredevil-Netflix-show
---
2015-01-08-DAREDEVIL-12-Preview
---
2015-01-07-Daredevil-will-premiere-on-April-10
---
2015-01-01-Matt-Murdock-Appearance-Hulk-10
---