2018 NEWS
---
Follow updates to NEWS on

Click on the links to display article!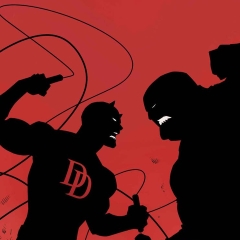 12/30 - Daredevil Year in Review
2018 started out with excitement for Daredevil fans, as Charles Soule's run on the comic had just been renumbered back to its legacy numbering and the Netflix show was filming its third season.
By the end of the year, the comic had ended with issue #612, and the show's third season was its last.
THE COMICS
DAREDEVIL #597-612
There were also several other DD-related comics this year, like the following:
HUNT FOR WOLVERINE: WEAPON LOST #1-4
(Daredevil also appeared in HUNT FOR WOLVERINE #1 and the DEAD ENDS #1 epilogue)
INFINITY COUNTDOWN: DAREDEVIL #1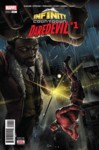 DAREDEVIL ANNUAL #1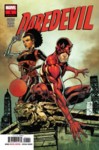 MARVEL KNIGHTS #1-4
AVENGERS HALLOWEEN SPECIAL #1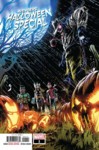 By November, the comic ended and news was released about a relaunch in 2019 by Chip Zdarsky and Marco Checchetto!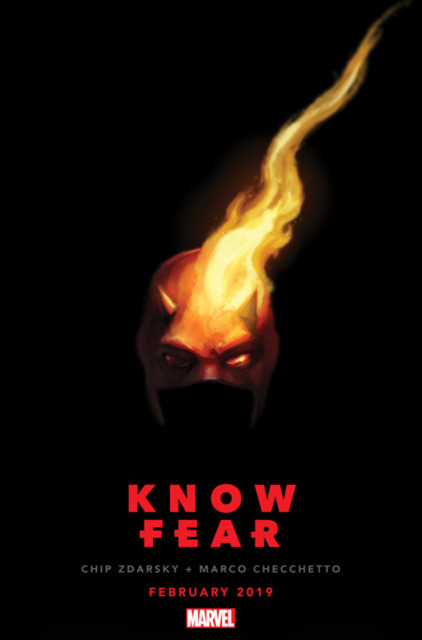 But before that, a MAN WITHOUT FEAR weekly series will come out in January by Jed MacKay and Danilo Beyruth.
---
THE NETFLIX SHOW
After IRON FIST Season 2 came out in September, Netflix finally revealed that DAREDEVIL Season 3 would be released October 19th.
Netflix provided the site with a preview screener and I posted my review in early October:
DAREDEVIL Season 3 Review
Netflix also provided the site with promotional images:
I also had the chance to interview a lot of people involved in the show and the comics this year, including a special interview with Charlie Cox!
2018

178
Peter Halpin
(December 2018)
Theo Nelson from DAREDEVIL Season 3 talks about working with Elden Henson and comments on the cancellation of the show.
177
Matthew McCurdy
(November 2018)
Agent Wellers from DAREDEVIL Season 3 talks about working with Deborah Ann Woll and Vincent D'Onofrio.
176
Don Castro
(November 2018)
Agent Arinori from DAREDEVIL Season 3 talks about working with his "FBI" team on the show.
175
Karina Casiano
(November 2018)
Betsy Beatty from the latest season of DAREDEVIL talks about her role, her theater background and working with Matt Gerald.
174
Sunita Deshpande
(November 2018)
Seema Nadeem from DAREDEVIL Season 3 talks about her role, the importance of diversity and working with her on-screen husband Jay Ali.
173
Matt Deangelis
(November 2018)
Jasper Evans from DAREDEVIL Season 3 talks about his important scene with Vincent D'Onofrio and the intense scene at the New York Bulletin.
172
Kate Udall
(November 2018)
SAC Tammy Hattley from DAREDEVIL Season 3 talks about the role and working with Jay Ali.
171
Charlie Cox
(October 2018)
Matt Murdock on DAREDEVIL answers a few questions about his experiences on the show.
170
Loren Weeks
(July 2018)
The Production Designer on DAREDEVIL, JESSICA JONES, LUKE CAGE, IRON FIST and DEFENDERS talks about the set design and challenges of working on the Marvel Netflix shows.
169
Martin Ahlgren
(June 2018)
The Cinematographer on DAREDEVIL Season 2 talks about his background and filming all the action scenes in 4K.
168
Christos Gage
(May 2018)
The longtime comics writer talks about his work on the first season of DAREDEVIL and the recent DD600.
167
Alex Huynh
(April 2018)
The actor/stunt performer from all the Marvel Netflix shows talks about his career and working on DAREDEVIL.
166
Eric Michael Gillett
(March 2018)
"Dr. Gregory Tepper" from DAREDEVIL Season 2 talks about his career and his preparation for his role on the show.
165
Stephen E. Henderson
(January 2018)
The University of Oklahoma's College of Law professor talks about his paper "Daredevil: Legal (and Moral?) Vigilante".
And in a surprising turn of events, the show was canceled on November 28th!
DAREDEVIL Canceled on Netflix
Daredevil fans have banded together to try to convince the powers that be to revive the show with its cast and crew. The RenewDaredevil.com campaign started just prior to the cancellation, and has now turned its attention to #SaveDaredevil.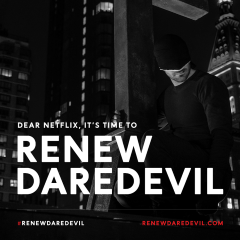 RenewDaredevil.com
According to reports, Marvel cannot use the Netflix characters until two years has passed after cancellation. So, the earliest we can see a DD show is 2020... will it be on Hulu, Freeform, or even the new Disney Plus? Let's hope we find out soon.
See you all in the new year, and maybe there will be some features for the site's 23rd anniversary in January!
-- Kuljit Mithra
---
12/20 - Peter Halpin Interview
It's been a busy year for interviews, and just in time for the holidays is a new interview with Theo Nelson himself, actor Peter Halpin.
We talked about working with the extended Nelson family and he also commented on the recent cancellation of the show.
Many thanks to him for the opportunity.
Peter Halpin Interview
---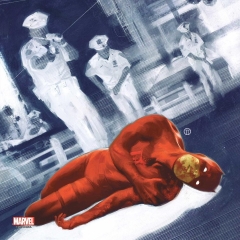 12/19 - DAREDEVIL March 2019 Solicits
The solicits for DAREDEVIL are still wrapped in mystery, and the "covers" being presented are not the covers yet, they are promos by writer Chip Zdarksky.
So, you're not going to find much info on the comic itself, but have a look at the promo and the tagline "The Man Without".
DAREDEVIL March 2019 Solicits
---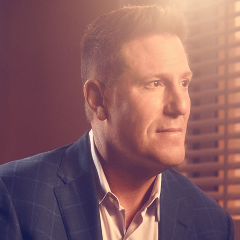 12/19 - Disney's Kevin Mayer talks Streaming Services
Disney's chairman of direct-to-consumer and international, Kevin Mayer, spoke with Hollywood Reporter about the FOX deal and what is coming from the Disney+ service.
But for Daredevil fans, there was one question that will be of interest...
Q: Would you consider reviving the Marvel shows that Netflix canceled?

A: They are very high-quality shows. We haven't yet discussed that, but I would say that's a possibility
---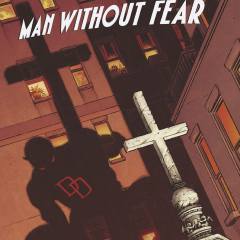 ---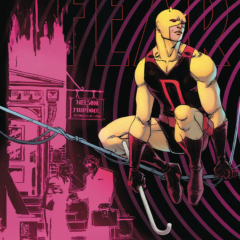 ---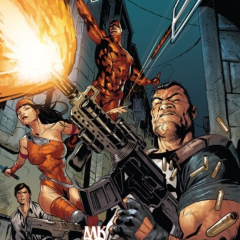 12/14 - MARVEL KNIGHTS 20TH Previews
MARVEL KNIGHTS 20TH #2
MATTHEW ROSENBERG WITH DONNY CATES (W) • NIKO HENRICHON (A)
Cover by GEOFF SHAW
VARIANT COVER BY JAE LEE
CONNECTING VARIANT COVER BY KAARE ANDREWS (2 OF 6)
VARIANT COVER BY JULIAN TOTINO TEDESCO
32 PGS./Rated T …$3.99
MARVEL KNIGHTS 20TH #3
TINI HOWARD WITH DONNY CATES (W) • Damian Couceiro (A)
Cover by GEOFF SHAW
Variant Cover by JAE LEE
Connecting Variant Cover by KAARE ANDREWS
THE 20th ANNIVERSARY CELEBRATION OF THE GAME-CHANGING MARVEL KNIGHTS IMPRINT CONTINUES!
• Bruce was happy in his life. At peace.
• But that was before the notes came every night.
• Scrawled in a childlike hand. Driving him to seek out others like him.
• The blind man. The law officer. The self-defense instructor.
• Together, they must probe the very darkest parts of the soul on a quest for identity.
• A mystery that can only be unraveled…a threat that can only be challenged…by Knights.
32 PGS./Rated T+ …$3.99
MARVEL KNIGHTS 20TH #4
VITA AYALA WITH DONNY CATES (W) • JOSHUA CASSARA (A)
Cover by GEOFF SHAW
Variant Cover JAE LEE
Connecting Variant Cover by KAARE ANDREWS
• What has changed the world around them?
• Who has taken their memories of who they were, and why?
• And why are they all haunted by the same ghost?
• Only one man can find the answers. A man who once ruled a nation!
• But even with no homeland, no fortune and no weapons, T'Challa is still the most dangerous man alive!
32 PGS./Rated T+ …$3.99
---
12/14 - Latest DAREDEVIL Show News
MARVEL WAS SURPRISED WHEN NETFLIX CANCELED DAREDEVIL, AMY RUTBERG SAYS
---
DON'T EXPECT THE DEFENDERS ON DISNEY SERVICE ANYTIME SOON
---
SAG AWARDS NOMINATION
---
HOW TO READ BETWEEN THE LINES OF A PRESS RELEASE
---
NETFLIX MARVEL SHOWS POST-MORTEM
---
---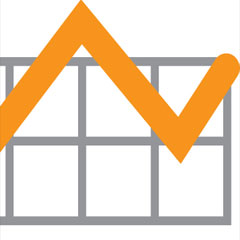 12/11 - DAREDEVIL Sales Data
Sales data for DAREDEVIL has been updated up to the milestone #612 issue.
There was a slight jump with the start of the "Death of Daredevil" arc, and a bigger jump (with multiple variants) for the final issue of volume 5.
It is also concerning to see the sales go below 23K... let's see how the new #1 does in February.
| | | | | |
| --- | --- | --- | --- | --- |
| 11/2018 | 40 | #612 | 41.8 | +18.6 |
| 11/2018 | 88 | #611 | 23.2 | +0.7 |
| 10/2018 | 123 | #610 | 22.5 | -4.0 |
| 10/2018 | 96 | #609 | 26.5 | +3.5 |
| 09/2018 | 101 | #608 | 23.0 | -0.3 |
| 08/2018 | 104 | #607 | 23.3 | -0.3 |
| 08/2018 | 102 | #606 | 23.6 | -0.4 |
| 08/2018 | 89 | ANN #1 | 27.4 | - |
DAREDEVIL Sales Data
---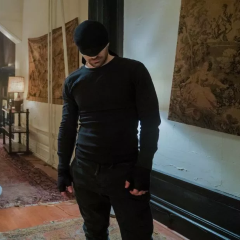 12/10 - Marvel/Netflix Selling Show Wardrobes
Today I learned from a source in the NYC film industry that Marvel/Netflix is selling clothing from DAREDEVIL, LUKE CAGE and IRON FIST.
It appears to be an industry only sale, advertising "coats, dresses, shoes, you name it" from all three shows.
There are $1, $5, $10 and $15 racks (and the racks are on sale too), and only credit/debit is accepted.
The sale started today and continues until Friday at a location in Brooklyn.
It isn't clear if this sale also includes costumes, but it does mention "uniforms", which leads me to believe this includes things like FBI jackets and maybe ninja outfits?
Nevertheless, for fans hoping that a Season 4 could be salvaged, this doesn't look good.
It also isn't clear who is selling the clothing... is it Netflix or Marvel?
---
Click on links to display articles below...
2018/12/06/Charlie-Cox-Talks-Cancellation
---
2018/12/05/MAN-WITHOUT-FEAR-1-Variants
---
2018/12/04/DAREDEVIL-Cancellation-Articles
---
2018/11/30/Zdarsky-Checchetto-Talk-DAREDEVIL
---
2018/11/30/DAREDEVIL-Cast-and-Crew-Reactions
---
2018/11/29/Mezco-Daredevil-Vigilante-Figure
---
2018/11/29/DAREDEVIL-Cancelled-on-Netflix
---
2018/11/28/DAREDEVIL-2nd-Printings
---
2018/11/27/Renew-Daredevil
---
2018/11/27/DAREDEVIL-612-Preview
---
2018/11/26/Interview-with-Matthew-McCurdy
---
2018/11/21/Interview-with-Don-Castro
---
2018/11/20/February-2019-Daredevil-Solicits
---
2018/11/17/Weekend-DAREDEVIL-Season-3-News
---
2018/11/16/DAREDEVIL-Comics-Updates
---
2018/11/15/Thursday-DAREDEVIL-Season-3-News
---
2018/11/15/DAREDEVIL-by-Chip-Zdarsky-and-Marco-Checchetto-February-2019
---
2018/11/13/Tuesday-DAREDEVIL-Season-3-News
---
2018/11/12/Stan-Lee-Passes-Away-1922-2018
---
2018/11/12/Interview-with-Karina-Casiano
---
2018/11/11/Latest-DAREDEVIL-Season-3-News
---
2018/11/09/DAREDEVIL-611-Preview
---
2018/11/07/MAN-WITHOUT-FEAR-Series
---
2018/11/06/Interview-with-Sunita-Deshpande
---
2018/11/04/More-DAREDEVIL-612-Variant-Covers
---
2018/11/04/MARVEL-KNIGHTS-Gallery
---
2018/11/03/Interview-with-Matt-Deangelis
---
2018/11/02/MARVEL-KNIGHTS-20TH-1-Preview
---
2018/11/02/Friday-DAREDEVIL-Season-3-News
---
2018/11/01/Interview-with-Kate-Udall
---
2018/10/30/Tuesday-DAREDEVIL-Season-3-News
---
2018/10/30/DAREDEVIL-612-Variant-Covers
---
2018/10/29/Weekend-DAREDEVIL-Season-3-News
---
2018/10/29/New-Fan-Tattoo
---
2018/10/27/AVENGERS-HALLOWEEN-SPECIAL-Preview
---
2018/10/26/More-MARVEL-KNIGHTS-Variants
---
2018/10/26/DAREDEVIL-610-Preview
---
2018/10/25/Thursday-DAREDEVIL-Season-3-News
---
2018/10/24/Wednesday-DAREDEVIL-Season-3-News
---
2018/10/24/Interview-With-Charlie-Cox
---
2018/10/23/Tuesday-DAREDEVIL-Season-3-News
---
2018/10/22/Monday-DAREDEVIL-Season-3-News
---
2018/10/21/Weekend-DAREDEVIL-Season-3-News
---
2018/10/21/Latest-DAREDEVIL-Season-3-Promo-Pics
---
2018/10/19/DAREDEVIL-Season-3-Now-Streaming
---
2018/10/18/Thursday-DAREDEVIL-Season-3-News
---
2018/10/17/Wednesday-DAREDEVIL-Season-3-News
---
2018/10/17/Marvel-Premiere-Netflix-Daredevil-Statue
---
2018/10/16/Tuesday-DAREDEVIL-Season-3-News
---
2018/10/16/January-2019-Daredevil-Solicits
---
2018/10/15/Monday-DAREDEVIL-Season-3-News
---
2018/10/13/MARVEL-KNIGHTS-20TH-Variant-Covers
---
2018/10/12/DAREDEVIL-Season-3-Review
---
2018/10/12/DAREDEVIL-609-Preview
---
2018/10/11/Thursday-DAREDEVIL-Season-3-News
---
2018/10/09/Latest-DAREDEVIL-Season-3-News
---
2018/10/08/Wilson-Bethel-DAREDEVIL-Season-3-Promo-Pics
---
2018/10/07/THE-MAN-WITHOUT-FEAR-Weekly-Series-January-2018
---
2018/10/06/DAREDEVIL-At-New-York-Comic-Con-2018
---
2018/10/05/DAREDEVIL-Season-3-Press-Tour
---
2018/10/04/More-DAREDEVIL-Season-3-Promo-Pics
---
2018/10/04/DAREDEVIL-Season-3-Trailer
---
2018/10/02/More-DAREDEVIL-Season-3-Set-Reports
---
2018/10/01/More-DAREDEVIL-Season-3-Promo-Pics
---
2018/10/01/Lesley-Ann-Warren-DAREDEVIL-Season-3
---
2018/10/01/DAREDEVIL-Season-3-Set-Reports
---
2018/09/29/DAREDEVIL-Season-3-NYCC-Poster
---
2018/09/28/Fisk-Teaser-DAREDEVIL-Season-3
---
2018/09/26/DAREDEVIL-Season-3-Teaser-and-Promo-Pics
---
2018/09/21/The-Death-of-Daredevil
---
2018/09/21/Entertainment-Weekly-DAREDEVIL-Season-3
---
2018/09/20/DAREDEVIL-Season-3-Teaser
---
2018/09/20/DAREDEVIL-Season-3-Poster
---
2018/09/19/DAREDEVIL-Season-3-Poster
---
2018/09/18/December-2018-Daredevil-Solicits
---
2018/09/14/DAREDEVIL-Teaser-The-End
---
2018/09/11/DAREDEVIL-Season-3-Release-Date
---
2018/09/07/DAREDEVIL-Season-3-Teaser
---
2018/09/07/DAREDEVIL-608-Preview
---
2018/09/06/DAREDEVIL-Season-3-Promo
---
2018/09/05/DAREDEVIL-Season-3-at-NYCC
---
2018/08/24/HUNT-FOR-WOLVERINE-DEAD-ENDS-1-Preview
---
2018/08/24/DAREDEVIL-ANNUAL-1-Preview
---
2018/08/21/November-2018-Daredevil-Solicits
---
2018/08/17/More-Marvel-Knights-Information
---
2018/08/17/DAREDEVIL-ANNUAL-Interview-Schultz-Takara
---
2018/08/17/DAREDEVIL-607-Preview
---
2018/08/14/DAREDEVIL-Sales-Data
---
2018/08/06/Latest-Daredevil-Merchandise
---
2018/08/03/DAREDEVIL-606-Preview
---
2018/07/31/Weapon-Lost-4-Preview
---
2018/07/31/DAREDEVIL-ANNUAL-Variant-Covers
---
2018/07/26/Interview-with-Loren-Weeks
---
2018/07/25/Diamond-Select-Daredevil-Statue
---
2018/07/24/October-2018-Daredevil-Solicits
---
2018/07/21/More-Marvel-Digital-Originals
---
2018/07/20/Mezco-Netflix-Daredevil
---
2018/07/20/Marvel-Knights-Relaunch
---
2018/07/19/IRON-FIST-S2-Teaser
---
2018/07/19/DAREDEVIL-607-Cover
---
2018/07/18/JESSICA-JONES-Digital-First
---
2018/07/17/IRON-FIST-SDCC
---
2018/07/15/Sideshow-Daredevil-Elektra-Print
---
2018/07/12/Marvel-Netflix-Emmy-Nominations
---
2018/07/11/Amazing-Comic-Con-Panel
---
2018/07/05/DAREDEVIL-605-Preview
---
2018/06/29/Weapon-Lost-3-Preview
---
2018/06/29/Marvel-Legends-Defenders-Pics
---
2018/06/27/Daredevil-Pinball
---
2018/06/21/Charles-Soule-Daredevil-Interview
---
2018/06/19/September-2018-Daredevil-Solicits
---
2018/06/19/San-Diego-Marvel-Legends-Defenders-Exclusive
---
2018/06/19/Charles-Soule-Daredevil-Interview
---
2018/06/18/Interview-with-Martin-Ahlgren
---
2018/06/15/DAREDEVIL-604-Preview
---
2018/06/12/Marvel-Legends-Pics
---
2018/06/12/LUKE-CAGE-S2-Final-Trailer
---
2018/06/06/Weapon-Lost-Variant-Covers
---
2018/06/01/Weapon-Lost-2-Preview
---
2018/05/26/Charlie-Cox-Weekend-Conventions
---
2018/05/24/DAREDEVIL-603-Preview
---
2018/05/23/Phil-Noto-Daredevil-Promo
---
2018/05/22/August-2018-Daredevil-Solicits
---
2018/05/19/Donofrio-Zurer-DAREDEVIL-S3-Updates
---
2018/05/16/Is-Wilson-Bethel-Bullseye
---
2018/05/15/DAREDEVIL-Season-3-Set-Pics-and-Video
---
2018/05/14/Interview-with-Christos-Gage
---
2018/05/11/DAREDEVIL-602-Preview
---
2018/05/10/INFINITY-COUNTDOWN-DAREDEVIL-Preview
---
2018/05/09/Sideshow-Elektra-Pre-Order
---
2018/05/07/Luke-Cage-S2-Trailer
---
2018/05/02/Project-Daredevil
---
2018/04/26/Weapon-Lost-1-Preview
---
2018/04/20/Infinity-Countdown-Daredevil-Changes
---
2018/04/18/July-2018-Daredevil-Solicits
---
2018/04/18/Interview-with-Alex-Huynh
---
2018/04/12/Sideshow-Daredevil-Pre-Order
---
2018/04/12/Daredevil-News-From-The-Week
---
2018/04/12/DAREDEVIL-601-Preview
---
2018/04/10/DAREDEVIL-Sales-Data
---
2018/04/09/Weekend-Conventions
---
2018/04/04/Deborah-Ann-Woll-Charity-Shirt
---
2018/04/03/Daredevil-Gamestop-Exclusive-PVC
---
2018/03/31/New-Sideshow-Daredevil-Statue
---
2018/03/30/Marvel-Knights-20th-Anniversary-Collections
---
2018/03/29/DAREDEVIL-Season-3-Set-Pics
---
2018/03/28/Marvel-Knights-Collections
---
2018/03/22/DAREDEVIL-600-Preview
---
2018/03/21/Jay-Ali-Joins-DAREDEVIL-Season-3
---
2018/03/21/Daredevil-Upper-Deck-Set-Giveaway
---
2018/03/20/June-2018-Daredevil-Solicits
---
2018/03/18/Eric-Michael-Gillett-DAREDEVIL-Interview
---
2018/03/12/Quesada-DAREDEVIL-600-Variants
---
2018/03/12/DEFENDERS-Mondo-Soundtrack
---
2018/03/08/DAREDEVIL-600-Adi-Granov-Variants
---
2018/03/07/DAREDEVIL-600-Scorpion-Comics-Variants
---
2018/03/06/LUKE-CAGE-Season-2-Teaser
---
2018/03/05/Joe-Quesada-Marvel-Netflix-Artwork
---
2018/03/05/Even-More-DAREDEVIL-600-Variants
---
2018/03/04/More-JESSICA-JONES-Promos
---
2018/02/28/More-DAREDEVIL-600-Variants
---
2018/02/22/May-2018-Daredevil-Solicits
---
2018/02/18/Toy-Fair-Daredevil-Figures
---
2018/02/18/DEFENDERS-10-Preview
---
2018/02/16/DAREDEVIL-599-Preview
---
2018/02/13/Weapon-Lost
---
2018/02/12/DAREDEVIL-600-Maleev-Variant
---
2018/02/08/Infinity-Countdown-Daredevil
---
2018/02/07/JESSICA-JONES-Trailer
---
2018/02/06/Garney-Leaves-DAREDEVIL-with-Issue-600
---
2018/02/02/Soule-Interview-Mayor-Fisk
---
2018/02/02/DAREDEVIL-598-Preview
---
2018/01/30/Daredevil-Upper-Deck-Card-Set
---
2018/01/26/DEFENDERS-9-Preview
---
2018/01/25/Joanne-Whalley-Joins-DAREDEVIL-Season-3
---
2018/01/23/April-2018-Daredevil-Solicits
---
2018/01/17/NECA-Toys-Daredevil-Final-Packaging
---
2018/01/17/Interview-with-Stephen-E-Henderson
---
2018/01/16/Daredevil-Fan-Survey-Results
---
2018/01/16/22-Years-of-Man-Without-Fear
---
2018/01/10/DAREDEVIL-597-Preview
---
2018/01/10/DAREDEVIL-596-2nd-Printing
---
2018/01/07/Daredevil-Fan-Survey
---
2018/01/06/Ron-Garney-Sneak-Peek
---
2018/01/03/Daredevil-Season-3-Set-Pics
---