Interview with Chris Brewster
(August 2017)
Charlie Cox's stunt double for DAREDEVIL and THE DEFENDERS talks about working with some new collaborators on the mini series that was recently released on Netflix. We also discuss how things have changed since the first season of DAREDEVIL. Many thanks once again to Mr. Brewster!
[SPOILERS FOR DEFENDERS BELOW!]
Images courtesy of Chris Brewster.
---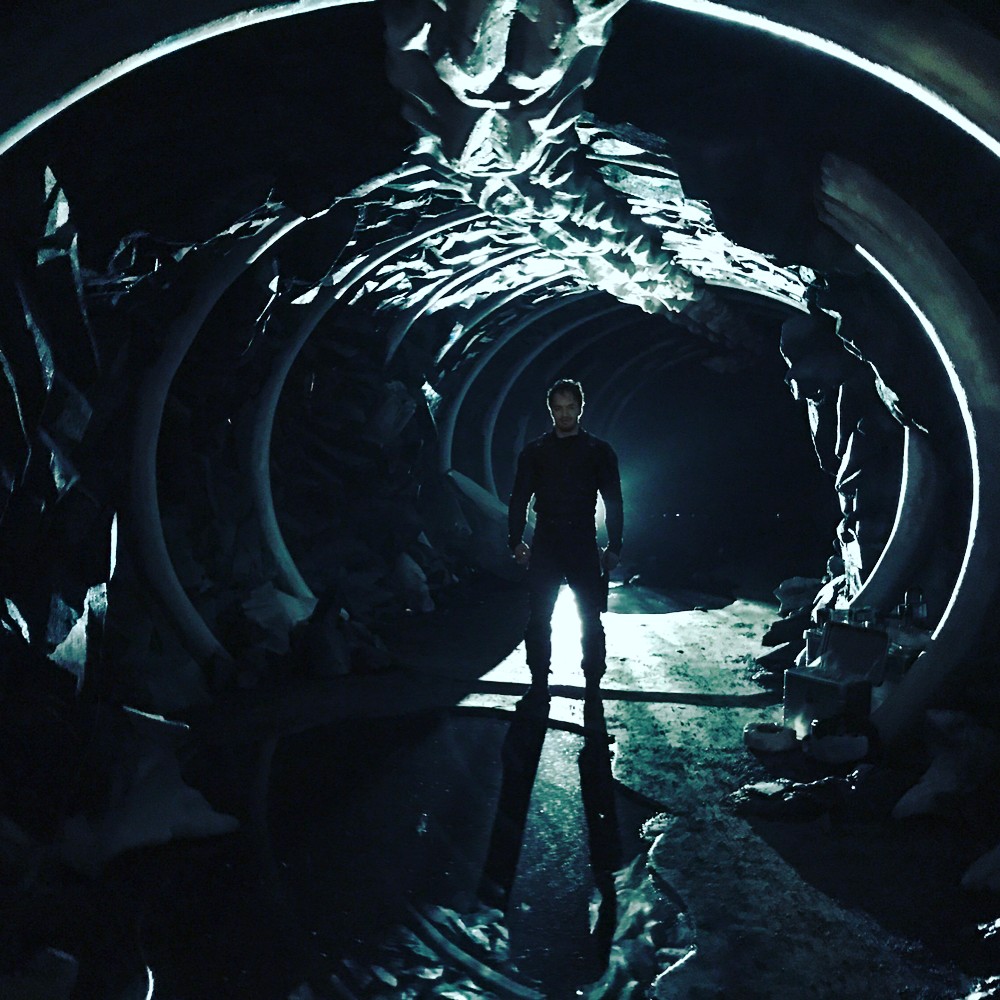 Kuljit Mithra: The last time we spoke was before DAREDEVIL S2 came out, and now DEFENDERS just got released... it's been quite a few years for you. In your mind has it all been the same "job", or do you think of them as three separate roles for the seasons?
Chris Brewster: The shows all flow together like it's the same project. I can't even consider it a job, because it feels like a family that comes together to have fun and create something really awesome. Because I've been able to spend so much time with Charlie, I have learned so much about this character and this story. Even when I'm not filming DD, I still feel like it's a part of my life!
Mithra: For DAREDEVIL you worked with stunt coordinator Phil Silvera, and on DEFENDERS you worked with Matt Mullins. With this larger group to work with, and who are not necessarily martial artists (in terms of fighting style with Luke Cage and Jessica Jones) what was the biggest difference for you?
Brewster: Getting Matt Mullins as our stunt coordinator was such a blessing. Having a world champion martial artist designing the action, gives everything more life. With Matt, James Hutchison (our assistant coordinator), and Roberto Gutierrez (our fight coordinator), we had the perfect team. Plus, you will always feel safer and have more fun, when you are surrounded by friends. We all knew the importance of giving each character their own style and movements. I feel like the polar opposite feelings between styles not only complimented, but enhanced each other.
Mithra: I was thinking one of the biggest changes for you for DEFENDERS would be scenes with Lauren Mary Kim (Elodie Yung's stunt double) as you were now adversaries instead of partners in the show. What was that like to spar with her instead of teaming up?
Brewster: Working with Lauren is always awesome. She is one of the most talented stunt women I know. Fight choreography is almost a dance; a martial ballet. Having a good partner really ups your performance. And we couldn't have asked for better actors. Charlie and Elodie are absolutely amazing. They are so physically talented, and it is inspiring to watch them bring the characters to life. Fights on camera should be way more about story than kicking and punching. Charlie and Elodie brought the story into every single move.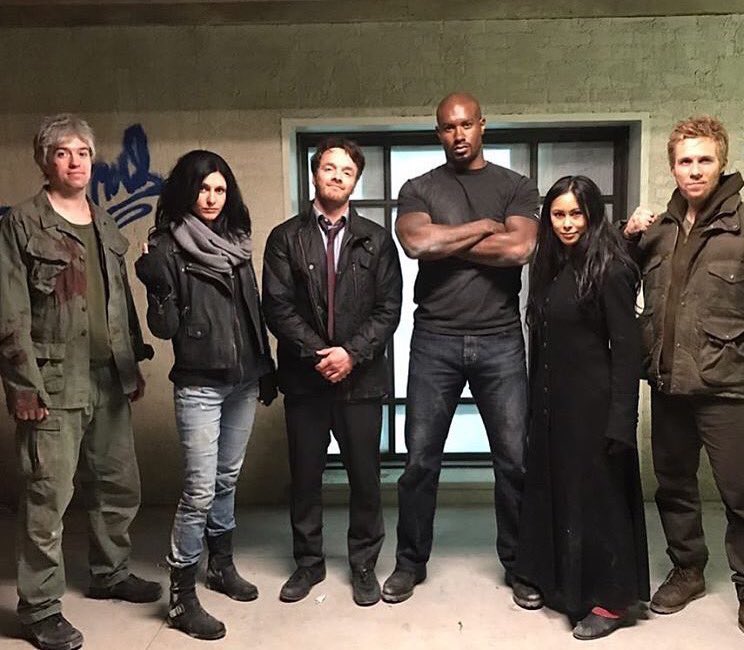 Mithra: The DEFENDERS version of the hallway fight in Midland Circle had two major components for you... the fight in the hallway itself and then the side battle with Elektra as you are punched through the glass wall. What can you say about the preparation for that scene, fighting with that scarf on your head, and then crashing through that wall only to keep battling with Elektra?
Brewster: Well, after 3 seasons, Charlie and I are used to fighting blind. Lol. We do have help from every department, keeping us safe and making things awesome. The fight in episode 3, was the first time we saw all 4 Defenders fighting. I loved going from room to room in the fight, as each set had a totally different energy. In the boardroom, Iron Fist and Luke Cage beat up dozens of bad guys; the hallway had all four Defenders battling swarms of enemies; and the office was a might tighter and more intimate fight between Daredevil and Elektra. We prepped every inch of that scene. We designed and rehearsed all of the fights, we practiced all of the wire gags. We even rehearsed fighting with the scarf over our faces. Our goal is to be prepared for anything by the time we shoot any action sequence.
Mithra: Another scene we have to discuss is the Royal Dragon restaurant. That had a little bit of everything... hand-to-hand, swords, guns... What do you remember most about this sequence, and can you describe working with the other stunt doubles?
Brewster: It was absolutely awesome having 4 main heroes working together. All the Defenders, and their stunt doubles (Dejay Roestenberg, David Armstrong, and Guy Fernandez), brought a lot into the mix. It was such a fun group. Everybody has different talents and strengths, so we were all able to learn and grow together. We all pushed each other to new levels, and I think a lot of that comes out in the energy of the battles.
Mithra: Last question: The final battle with the Hand underground looked like it involved a lot of coordination. How long did that take to film? Anything else come to mind about shooting this battle?
Brewster: The final battle with the Hand was huge! We had about 50 stunt people in the cave! With four heroes fighting dozens of the Hand soldiers, there was a lot going on. We only had a few days to film all of it, so it was intense. There were so many obstacles, like puddles and rocks, but I loved it all. I think the obstacles give it all such a real feel, and it looked so cool. This was another one of those sequences, where the whole crew came together as a family. On a big blockbuster feature, a scene like this would have months to prep and weeks to shoot. We were able to do it all in just a few weeks. It was such a great challenge, and I'm so proud of everyone who was a part of it.
--------------------------------------------------------------------------------------------
(c) 2017 Kuljit Mithra & Chris Brewster
Daredevil:The Man Without Fear
http://www.manwithoutfear.com
--------------------------------------------------------------------------------------------

---
Read more interviews!